In a groundbreaking move, Meta has announced the open sourcing of its cutting-edge framework designed to generate sound and Music generation. 
This development promises to revolutionize the creative landscape by providing artists, musicians, and developers access to a powerful tool that can generate an array of sounds and musical compositions.
The newly open-sourced framework leverages advanced AI algorithms and machine learning techniques. By tapping into a vast database of musical patterns, instruments, and styles, the framework enables users to produce unique compositions effortlessly. From ambient soundscapes to intricate musical arrangements, the possibilities are virtually limitless.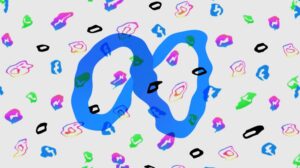 ---
This initiative aligns with Meta's commitment to democratize technology and empower creators across various domains. By open sourcing this framework, the company aims to foster collaboration, innovation, and the exploration of new sonic territories.
Experts believe that this move could mark a significant turning point in the music and creative industries. Musicians and composers, both professional and amateur, will be able to experiment with new sounds, generate novel compositions, and push the boundaries of musical artistry.
Furthermore, the framework's potential extends beyond music. It could find applications in fields like gaming, virtual reality, and even therapeutic soundscapes. The combination of Meta's AI expertise and the community's creative input is anticipated to lead to exciting and uncharted avenues in various artistic realms.
The ability to explore Meta's open-source platform for sound and music generation is something that developers and enthusiasts are looking forward to with bated breath. By making this move, Meta has taken a courageous step toward rethinking how we engage with and create audio experiences, so opening up a world of possibilities that are more harmonic.
Follow our socials Whatsapp, Facebook, Instagram, Twitter, and Google News.