Reflex, a startup formerly known as Pynecone, has chosen Python as the foundation for its open source tool for  web app development platform due to the language's widespread popularity among developers.
The company aims to strike a balance between simplifying app creation and providing the flexibility to customize as needed. Recently, Reflex secured a $5 million seed investment to further its mission.
Nikhil Rao, CEO and co-founder of Reflex, explained that they began by creating an open-source tool to attract developers. Their goal is to build a web framework that enables users to construct both frontend and backend components of web apps using Python exclusively, eliminating the need to learn new languages or frameworks. The company's approach is centered around easing the app development process for those with limited experience, while also ensuring the resulting apps are production-ready.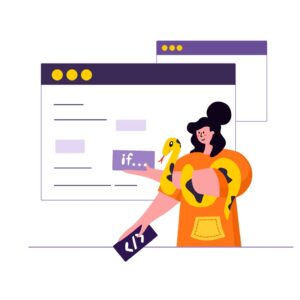 ---
Reflex open source tool roadmap involves the creation of a hosting service. After users have built their apps, they can deploy them using a single command, "Reflex deploy." The company will handle the setup on its servers, providing users with a live app URL.
Since releasing the open-source framework in December, Reflex has gained traction. Over 5,000 developers have built 15,000 apps using the framework, and 61 external developers are contributing to the open-source project. This collaboration has accelerated development and generated interest, as reflected by the company's Discord group boasting more than 1,400 members.
Reflex founders, Nikhil Rao and Alek Petuskey, who met in college and were roommates, embarked on this journey after working at Apple and Ancestry.org. Their participation in the Winter 2023 Y Combinator cohort allowed them to refine their open-source framework. The company currently employs full-time staff and contractors, including individuals from Paris and Ghana, who were drawn to the open-source project.
The founders emphasize diversity and view the open-source nature of their project as a way to foster a diverse team. They believe that engaging with contributors from various backgrounds and regions can lead to a more accessible user experience.
Reflex's $5 million seed funding, led by Lux Capital with participation from various venture firms and industry angels, reflects investor confidence in their vision. The startup intends to leverage this investment to enhance its hosting services, with plans to introduce a beta version in the coming months.
Follow our socials Whatsapp, Facebook, Instagram, Twitter, and Google News.