In a groundbreaking collaboration, Alibaba's cloud unit has joined forces with Meta, the tech giant formerly known as Facebook, to bring Meta cutting-edge AI model, Llama, to its extensive clientele. This strategic move signifies a significant step towards democratizing advanced AI capabilities for businesses hosted on Alibaba Cloud's platform.
In this article, we explore the implications of this partnership, the benefits it offers to Alibaba's clients, and the potential impact on the AI landscape.
1. The Fusion of AI Pioneers:
Alibaba, renowned for its cloud computing prowess, and Meta, a leader in AI technology, have pooled their expertise to create a powerful synergy. The integration of Meta's AI model Llama into Alibaba Cloud's services opens up a new frontier of possibilities for businesses seeking to harness the power of artificial intelligence in their operations.
2. Llama: The Cutting-Edge AI Model:
Llama, Meta latest AI model, is a state-of-the-art deep learning system known for its versatility and accuracy in diverse AI tasks. It has been developed and refined through a wealth of data and advanced algorithms, making it capable of handling complex tasks ranging from natural language processing to computer vision.
3. Empowering Alibaba Cloud Clients:
By incorporating Llama into Alibaba Cloud's suite of services, the cloud giant offers its clients unprecedented access to sophisticated AI capabilities without the need for extensive AI expertise. Businesses can leverage Llama's pre-trained models and APIs to enhance their applications, streamline processes, and extract valuable insights from data, thereby gaining a competitive edge in their respective industries.
4. Democratizing AI Technology:
The collaboration between Alibaba's cloud unit and Meta marks a significant stride towards democratizing AI technology. By integrating Llama, previously reserved for Meta's internal use, into Alibaba Cloud's platform, small and large businesses alike can now access and utilize advanced AI tools that were once accessible only to tech giants.
5. Advancements in AI Adoption:
The partnership between these two tech giants is poised to accelerate the adoption of AI technology across industries. With Alibaba Cloud's vast customer base and Meta's AI expertise, businesses of all sizes can now explore the possibilities of integrating AI into their workflows, products, and services, ushering in a new era of efficiency and innovation.
6. Potential Disruption in the AI Landscape:
The integration of Llama into Alibaba Cloud's platform is likely to disrupt the AI landscape, as businesses seek to capitalize on these enhanced capabilities. This move may also prompt other cloud service providers and AI technology developers to forge similar collaborations, intensifying competition in the market.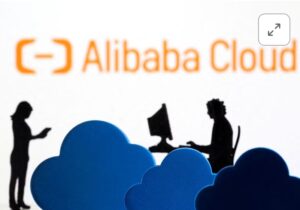 ---
Alibaba's cloud unit's partnership with Meta to bring Llama, the advanced AI model, to its clients is a game-changing development in the world of artificial intelligence. By merging Alibaba Cloud's vast infrastructure with Meta's cutting-edge AI technology, businesses hosted on the cloud platform gain access to powerful AI capabilities that can propel them to new heights of productivity and innovation.
This collaboration also signifies a step towards democratizing AI, enabling businesses of all sizes to harness the potential of advanced AI without the need for extensive expertise. As more companies embrace AI-driven solutions, the tech industry is poised for a paradigm shift, where advanced AI becomes a foundational element in driving business success and pushing the boundaries of innovation.
Follow our socials Whatsapp, Facebook, Instagram, Twitter, and Google News.