Blueface first denied being the father of the child when he first learned that Chrisean Rock was pregnant again earlier this year. When the 26-year-old publicly dissed his Crazy in Love co-star by claiming that she had slept with a number of men who he believed might have also been to blame for her pregnancy, he received a great deal of reaction. Since a paternity test has established that Blueface is the child's father (although the rapper's mother wants them to take another, just to be sure), fans are finally learning why the founder of MILF Music wasn't confident in Rock. The second season of their Zeus reality series is set to premiere on Sunday, July 16.
In a preview that circulated on social media on Friday night, he tells her, "That's your fault." The 23-year-old queries her beau, "How is it my fault? "Because you lie a lot," Blue adds. "Motherf**kers question your child when you lie a lot. That's the way life is. The tiny lies you frequently get away with? He goes on to rant that Rock lied about "having sex with ten dudes," and that "they come back and haunt you with something super big."
Blueface Compares Chrisean Rock to the Boy Who Cried Wolf
"You never heard the story of the boy who cried wolf?" the "Thotiana" rapper asked a speechless Chrisean. "I'm just trying to tell you that me questioning [the paternity] is 100% your fault," Blueface added, causing his future co-parent to become increasingly emotional while struggling to get her words out. "If we were never in a committed relationship, why lie?" he asked as the teaser comes to an end.
Usually, the internet tends to side with the Baltimore baddie on these topics, but in @theneighborhoodtalk's comments, the soon-to-be father of three is finally getting some support. "He lowkey ate her up right there," one person wrote, giving Blue his flowers.
Viewers Weigh In
See what social media has been saying about the latest Crazy In Love teaser trailer below.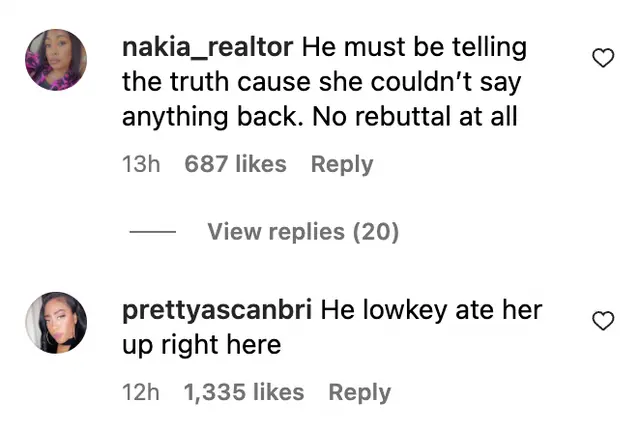 Follow our socials Whatsapp, Facebook, Instagram, Twitter, and Google News.