Elon Musk stated on Saturday that Twitter's cash flow remains negative as a result of a roughly 50% reduction in advertising revenue and a hefty debt load. This falls short of Musk's prediction in March that Twitter might reach cash flow positive by June.
In response to ideas for recapitalization, Elon Musk noted in a tweet that the company "needs to reach positive cash flow before we have the luxury of anything else."
We're still negative cash flow, due to ~50% drop in advertising revenue plus heavy debt load. Need to reach positive cash flow before we have the luxury of anything else.

— Elon Musk (@elonmusk) July 15, 2023
This is the latest sign that the aggressive cost-cutting measures taken since Musk acquired Twitter in October alone are not enough to get Twitter to cash flow positive, and it suggests that Twitter's ad revenue may not have recovered as quickly as Musk suggested in an interview with the BBC in April that the majority of advertisers had returned to the site.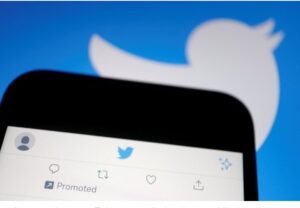 ---
Musk had previously stated that the business had decreased its non-debt expenditures to $1.5 billion, down from a predicted $4.5 billion in 2023. This reduction was accomplished by laying off thousands of staff and reducing the cost of cloud service bills. As a result of the debt it took on as part of the $44 billion transaction that converted the firm private, Twitter is responsible for making interest payments equivalent to approximately $1.5 billion every year.
When Elon Musk mentioned a loss of 50 percent in advertising revenue, it is not clear what time frame he was thinking about. According to his statements, Twitter is on track to report revenue of $3 billion in 2023, which would be a significant decrease from the $5.1 billion it reported in 2021.
Twitter has been attacked for its lackadaisical approach to content filtering, which has been followed by a mass exodus of advertisers who did not want their adverts to show next to content that was deemed improper.
Even while Twitter is working hard to raise its revenue from subscriptions, CEO Linda Yaccarino, a former head of advertising sales at Comcast's NBCUniversal, was hired by Twitter founder and CEO Elon Musk, signaling that ad sales are a priority for the company.
Yaccarino started working at Twitter at the beginning of June. He has informed investors that Twitter aims to focus on video, creative, and commerce relationships, and that the company is now engaged in preliminary conversations with political and entertainment figures, payment firms, and news and media publishers.
In an effort to entice more people who create content to use its platform, Twitter announced on Thursday that certain content creators will be qualified to get a portion of the advertising money the firm generates.
Follow our socials Whatsapp, Facebook, Instagram, Twitter, and Google News.