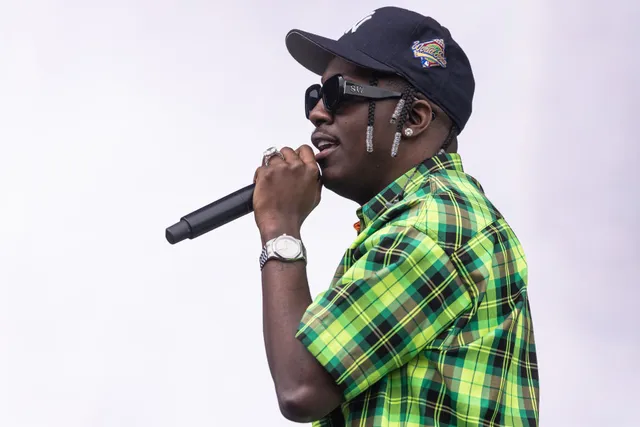 Lil Yachty recently hopped on social media, letting followers know what they have to look forward to. According to the Georgia-born rapper, he's got new music in the works that'll be coming to fans soon. He managed to stir up some excitement among users in his comments section, who have made it clear that they're eager to hear what he has to offer them next.
"More music otw!¡" Lil Yachy simply captioned the post. He also shared a selfie, where he's seen menacingly staring down the camera. He rocks what appears to be a zebra print sweater with brightly colored details, along with a coordinating rainbow beanie and some shades. It's unclear exactly what the artist will offer fans next, but whatever it is, they look forward to it. Earlier this month, he dropped Slide after first teasing it in July. The three-track EP has fans hoping that his new music will live up to his last release.
Lil Yachty Hints At New Music
https://www.instagram.com/p/CvvJs_pu6MI/?utm_source=ig_embed&utm_campaign=invalid&ig_rid=3e1c0e38-60e1-4b2d-8cbe-5678472111b6
The rapper also dropped his latest full-length LP at the beginning of this year. He unveiled his fifth studio album, Let's Start Here, in January. It debuted at No. 9 on the Billboard 200, going on to sell 36K album-equivalent units in its first week. In July, Lil Yachty then leaked six songs on his alternate SoundCloud account, leading fans to believe that he was coming up on something big. With that being said, very few specifics of his next release have been unveiled.
Lil Yachty is scheduled to set off on "The Field Trip" tour next month, kicking off with a performance in Washington, DC. Before setting off on the expedition, however, he'll do a few festival performances in the next couple of weeks. After closing the North American leg of the tour with a Detroit show in November, he'll head to Europe to perform in Oslo, Berlin, London, Paris, and more.
Follow our socials Whatsapp, Facebook, Instagram, Twitter, and Google News.