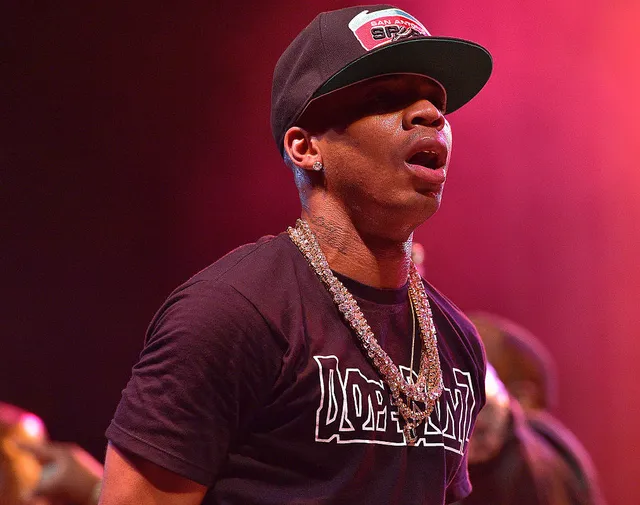 Plies recently took to social media, revealing that he's finally discovered the reason why so many people like Donald Trump. The rapper notes that the former president represents a lack of consequences for one's actions, claiming that "most people" prefer to blame others rather than themselves. "It Finally Donned On Me!!!!" he captioned the post.
"I've Figured Out Why People Who Claim To Like Trump Like Him!" Plies' post begins, "They Like Him Because He Represents NON ACCOUNTABILITY." He continues, "He Lives In A World That He Wants To Do & Say Whatever He Likes W/o Any Consequences. Everything Bad In His Life Is Someone Else's Fault! Most People Feel Dis Way." Plies hasn't been shy about sharing his opinions on politics, and particularly on Trump. The artist frequently airs his thoughts about the controversial figure on social media, and his posts have only been ramping up amid his third indictment.
Plies Says Trump "Represents Non Accountability"
As expected, Plies managed to spark a bit of a debate in his comments section. Some users are in agreement with the rapper, while others came to Trump's defense. "This is exactly it. He allows people to be their worst with no guilt," one user comments. Another says, "Nah that's not why ppl like him." Regardless, it's far from the first time Plies stirred things up on social media. He garnered a similar response when he roasted the former president last week, calling him "Pw*ssy Azz Trump." He went in, clowning him for getting indicted for the third time.
"You done got indicted for the third time, you done got indicted for the third time," he wrote. "Trump your p*ssy-a** got indicted for the third time, how the hell you get indicted for the third time? Hey Trump, ain't no muthaf*cka got indicted three times in the history of indictment. Ain't no muthaf*ckin' body got indicted three muthaf*ckin' times… three muthaf*ckin' times. What you think this is, muthaf*ckin' spades?"
Follow our socials Whatsapp, Facebook, Instagram, Twitter, and Google News.