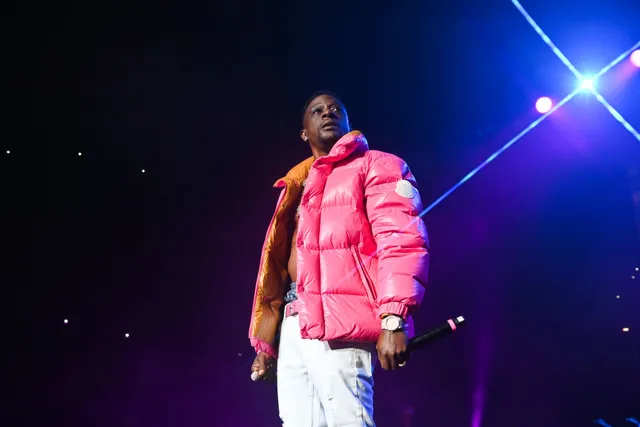 Boosie Badazz recently took to social media, insisting that Corey Miller AKA C-Murder is innocent and calling for him to be released. For those who don't know, C-Murder, the younger brother of Master P, was arrested back in 2002 for a crime he claims he didn't commit. He's accused of shooting and killing a 16-year-old named Steve Thomas outside of a nightclub in Louisiana. Kim Kardashian has been working on the case for some time. She then used her platform to shed light on his case with a Tweet last week.
In her post, she highlighted a new law recently enacted by the state of Louisiana, which should allow convicted individuals to raise claims of factual evidence. "Mr. Miller has raised such a claim," Kim wrote, "and like all of his prior post-conviction filings, has been denied relief without even so much as an evidentiary hearing." Due to her major audience, Kim has managed to get several new sets of eyes on the case in hopes that he's eventually freed. Boosie Badazz thanked Kim for her efforts on Instagram yesterday (August 8), telling her that she's "greatly appreciated."
Boosie Asks Joe Biden, Kamala Harris To Free Corey Miller
"HE REALLY INNOCENT LOUISIANA KNOWS THIS @cmurder NEEDS TO BE RELEASED NOW‼️" Boosie also wrote. "[Kamala Harris][Joe Biden] CAN YOU PLEASE FREE HIM," he continued, "IM GOING TO AT YOU EVERY DAY‼️ HE NEEDS HELP [prayer emoji]. YOU CAN CALL THE GOVERNOR N MAKE THIS HAPPEN." Boosie finished his post, also adding, "HE DID NOT COMMIT THIS CRIME."
Follow our socials Whatsapp, Facebook, Instagram, Twitter, and Google News.