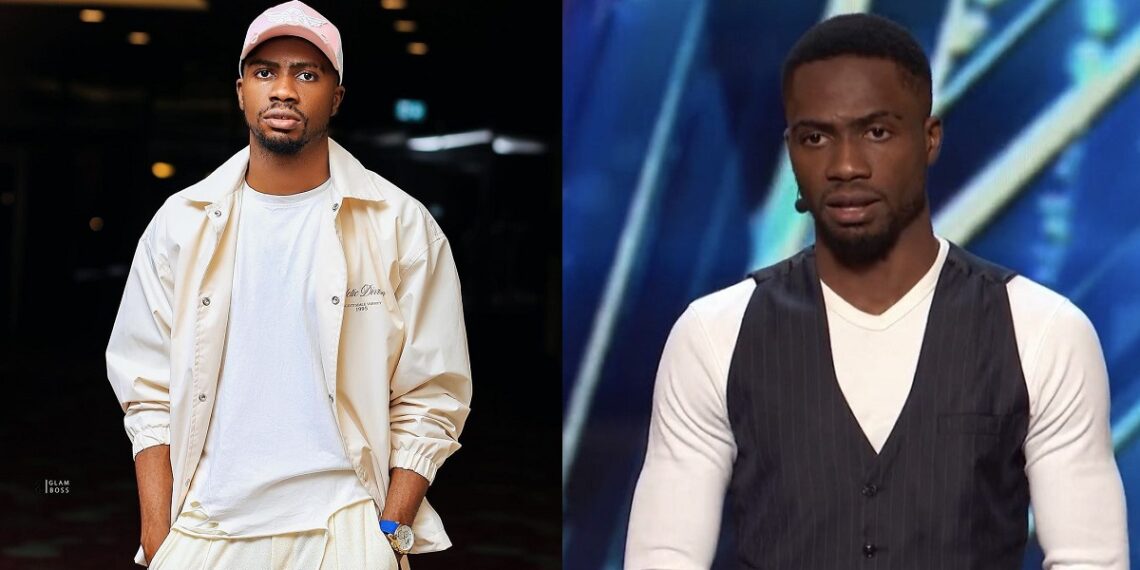 Popular Nigerian comedian, Josh2Funny, has stated that he received a comic relief invitation to perform on America's Got Talent from the show's producers.
He revealed this in an interview with Saturday Beats a few days after a video of him 'auditioning' at AGT went viral on social media. 
Josh said;
"I was invited to the show to do what I do. I went there to display 'Josh2funny', which is what my comedy is about."
Reacting to the good wishes he has been receiving, he took to his social media page to thank his fans and supporters. He wrote;
"Thanks to all the magazines and journals writing about me. Thanks to my fans that always believed. Thanks to the people that respect the work I and my team put in. Thanks to Kreb."
In other news, Nigerian skit maker, Abdullahi Maruff Adisa, popularly known as Trinity Guy, has taken to social media to show off his new home as he becomes the latest landlord in town.
This comes only three weeks after he was released from jail over a disturbing comedy skit where he sexualized a minor.
Fortunately, the controversial prankster now has a reason to rejoice after his prison ordeal as he builds himself a house.
He took to his Instagram page on Thursday, August 10, to share photos of his newly built house. According to him, he gifted himself the house as a reward for all of his suffering.
Follow our socials Whatsapp, Facebook, Instagram, Twitter, and Google News.