On Tuesday, YouTube stated it would remove videos that promotes  'Ineffective'  or harmful cancer treatments or discourages medical treatment. The modification follows YouTube's new and simplified medical misinformation policy.
Content that promotes unproven treatments as a sure cure or health authorities-designated dangerous remedies will be removed under the new policy. Videos claiming "garlic cures cancer" or "take vitamin C instead of radiation therapy" would be removed.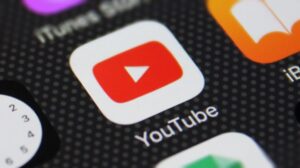 ---
YouTube noted in a blog post that cancer patients and their loved ones regularly use online spaces to investigate symptoms, learn about treatment journeys, and discover community. "Our goal is to make YouTube a hub for high-quality health content. Ineffective' Cancer Treatment Videos misinformation fits our updated approach because cancer is one of the leading causes of death worldwide, local and global health authorities have stable consensus about safe cancer treatments, and it's a topic prone to misinformation.
Read Also;YouTube Limits Ad Blockers In Latest Test
YouTube will apply its medical misinformation policy if content has a high public health risk, global health authority guidelines, and is prone to misinformation. YouTube says it must balance deleting egregiously harmful content with allowing debate and discussion.
YouTube said its cancer treatment misinformation policy will take effect today and increase enforcement in the coming weeks. The company wants to promote Mayo Clinic and other credible cancer content.
Read Also;YouTube Tests it's Stable Volume"; On It's Mobile App
YouTube revised its policy a few years after the COVID-19 pandemic to combat health and vaccination disinformation. YouTube eliminated COVID-19 disinformation in 2020. A year later, the business barred vaccine disinformation in its medical misinformation policies. The business had blacklisted over 1 million COVID-19 disinformation videos. YouTube will also remove content that misrepresents vaccine safety, efficacy, and components, according to the revised policy.
YouTube announced last year that it would remove dangerous and abortion-related videos. The company launched an information panel containing local and global health authority information under abortion-related films and above relevant search results.
Read Also;YouTube Is Lowering The Barrier To Be Eligible For Its Monetization Program
YouTube changed its eating disorder content standards this year. YouTube banned video regarding eating disorders that viewers could copy, even though the network has long banned content that glorifies or promotes them.
Follow our socials Whatsapp, Facebook, Instagram, Twitter, and Google News.