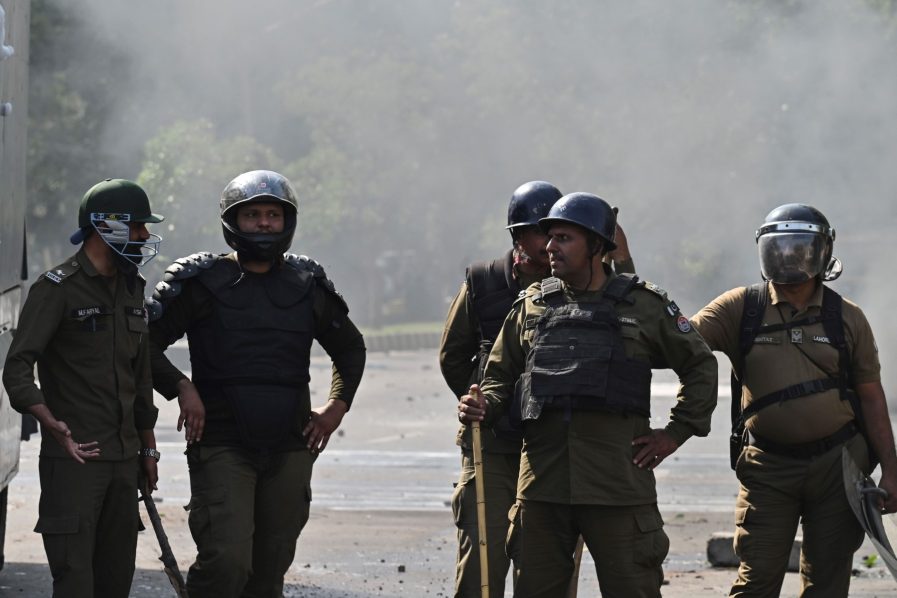 ---
A Pakistani man accused of killing his American wife was arrested after officers caught him digging a grave in the middle of the night, police said Tuesday.
Kazim Kamal Khan was arrested in Pakistan's eastern city of Lahore in the early hours of Saturday. He later confessed to the murder of 50-year-old Diana Christo Khan, police said.
"We got a call from a gravedigger about a man who had come to the graveyard and was trying to bury a body without a shroud or funeral rites," the arresting officer Muhammad Nadeem told AFP.
"When we got to the scene we saw the body was completely uncovered and it looked suspicious."
A US State Department spokesperson confirmed the death of a US citizen in Lahore.
"We are in contact with the family and are providing all appropriate consular assistance," the spokesperson said.
Kazim Kamal Khan was deported from the United States after the 9/11 attacks and became estranged from his wife and their daughter who stayed behind, police said.
He allegedly recently lured his wife to Pakistan by claiming to be gravely ill.
Diana Christo Khan's body had visible trauma to the head and bruises on the neck, according to an incident report.
The body has been sent for a postmortem to identify the exact cause of death.
Follow our socials Whatsapp, Facebook, Instagram, Twitter, and Google News.