Social media giant X, previously recognized as Twitter, has unveiled a strategic shift by discontinuing the practice of permitting advertisers to endorse their accounts directly through the platform's timeline in order to amass new followers. Musk's X shuts down promoted accounts was  reported by Axios on Tuesday, this decision was relayed to advertising clients via an email communication.
The advertisements, referred to as Promoted Accounts or "Follower Objective" ads, have been a substantial contributor to X's revenue stream, generating an impressive annual global income of over $100 million, as outlined in the aforementioned report. Nevertheless, this lucrative endeavor is now undergoing a fundamental transformation as the company reevaluates its advertising strategies.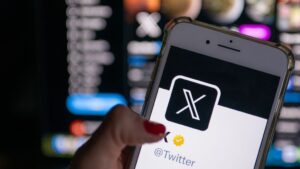 ---
Despite this significant update, X has refrained from providing an immediate response to a query from Reuters, highlighting the company's intention to reserve comments on the matter for the time being.
Read Also;How To Restore iOS Twitter App Icon
Notably, CEO Linda Yaccarino, formerly the head of advertising at NBCUniversal, has been at the forefront of a comprehensive rebranding endeavor since assuming her role as CEO on June 5th. Her overarching aim encompasses the revitalization of the company's image and the reestablishment of connections with advertisers who had previously withdrawn from the platform following the alterations instigated by Elon Musk.
This recent shift in advertising policy aligns with X's broader efforts to refine its approach, maintain its competitive edge, and ensure a congruence between its offerings and the preferences of both users and advertisers. By discontinuing the direct promotion of accounts on the platform's timeline, the company demonstrates its proactive approach to refining the user experience while simultaneously exploring novel avenues for revenue generation.
Read Also;Elon Musk's X Legal Battle: Accusations of Collusion by Non-Profit and Twitter Rivals
"Musk's X shuts down promoted accounts" decision was  to promote accounts within the platform's timeline marks a notable pivot in its advertising strategy. As the company maneuvers through this transformative phase under the leadership of CEO Linda Yaccarino, its actions reflect a commitment to innovation and adaptability, ultimately shaping a trajectory that aligns with the evolving dynamics of the social media landscape.
Follow our socials Whatsapp, Facebook, Instagram, Twitter, and Google News.