In a recent turn of events in the legal Battle, Elon Musk's legal team has launched claims against a non-profit organization, saying that the organization colluded with Twitter's compitators.
Concerns have been raised by the legal team representing the well-known entrepreneur regarding the possibility of collusion between the non-profit organization and certain Twitter competitors in order to spread unfavorable narratives about Musk and the firms he is involved with.
The allegations are being made at a time when Musk's use of Twitter as a forum to engage with the general public and investors has been the subject of an ongoing controversy. The stock prices of Tesla and other firms he is affiliated with have been known to experience substantial changes as a direct result of his tweets.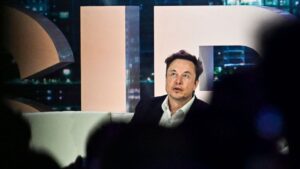 ---
As a direct consequence of this, Musk has been subjected to criticism as well as scrutiny from legal authorities on the potential influence that his social media posts have on the market.
The charitable organization in question has been quite involved in recent discussions around issues of transparency and regulation within the realm of social media. However, it is currently at the center of a contentious legal battle with Musk's team, who think that the organization's actions may have unfairly magnified unfavorable views and affected Musk's reputation as well as his businesses. The struggle is expected to last for some time.
The case has received a lot of interest from the public as well as the media because it poses critical questions about the limits of free speech, the role of non-profit organizations in online discourse, and the possible ramifications that actions taken on social media can have on businesses and public personalities.
Elon Musk's Legal Battle as the court procedures progress, the eyes of the tech sector and the general public continue to be set on this high-profile issue. They are anxiously expecting new developments and potential discoveries regarding the alleged collaboration, and they are watching as the processes unfold.
In court, both parties are anticipated to present their arguments and evidence, and the judge will make a decision based on the merits of the case as well as the ramifications it has for the larger regulatory and accountability landscape of social media.
Follow our socials Whatsapp, Facebook, Instagram, Twitter, and Google News.