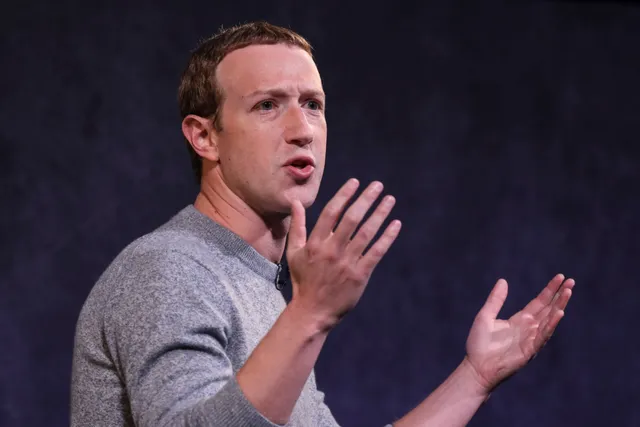 Regarding the notion of engaging in combat in a previously proposed cage match, Mark Zuckerberg and Elon Musk traded jabs on social media over the weekend. If a fight does take place, it will be streamed on the aforementioned platform, Musk said in a statement on X, the site that replaced Twitter. Zuckerberg mocked Musk over the comment on his brand-new website, Threads.
"Shouldn't we use a more reliable platform that can actually raise money for charity?" the Meta CEO fired back at Musk on Threads. Before Zuckerberg's comment, Musk had also remarked that he's been "lifting weights throughout the day preparing for the fight." He added: "Don't have time to work out, so I just bring them to work. Aiming to get to 50-pound free weights this week. I build muscle fast. Physical endurance is my weak spot, so I'm aiming to make this quick."
Mark Zuckerberg & Elon Musk Prepare To Fight
(COMBO/FILES) This combination of file photographs created on June 22, 2023 shows SpaceX, Twitter and electric car maker Tesla CEO Elon Musk during his visit at the Vivatech technology startups and innovation fair at the Porte de Versailles exhibition center in Paris on June 16, 2023 (R) and Facebook founder Mark Zuckerberg testifying before the House Financial Services Committee in the Rayburn House Office Building in Washington, DC on October 23, 2019. Tech titans Zuckerberg and Musk are in a fierce business rivalry that has spilt over into a playground spat, with the two men offering to fight each other in a cage. (Photo by Mandel NGAN and Alain JOCARD / AFP) (Photo by MANDEL NGAN,ALAIN JOCARD/AFP via Getty Images)
"I'm ready today," Zuckerberg further said on Threads. "I suggested Aug 26 when he first challenged, but he hasn't confirmed. Not holding my breath. I love this sport and will continue competing with people who train no matter what happens here." Discussing his chances in the bout, Musk said: "If the fight is short, I probably win. If long, he may win on endurance. I am much bigger and there is a reason MMA has weight divisions."
Musk and Zuckerberg initially agreed to the idea of a fight back in June; however, little progress towards it coming to fruition has amounted since then. Zuckerberg even told Meta employees at the end of July that he doubted it would end up happening.
Follow our socials Whatsapp, Facebook, Instagram, Twitter, and Google News.