On Tuesday, a significant achievement was reached by one of the apps that has generated the most buzz since Twitter, Bluesky reaches 1 million users. 
On X, which was formerly known as Twitter, Rose Wang, who works for Bluesky and is responsible for the company's strategy and operations, posted a screenshot of the event. The X rival is well known for restricting access to its app to existing users who are already registered and through a waitlist. This was done on purpose so that the platform could maintain a manageable population size as it expanded.
1M users!!! 🦋 pic.twitter.com/VxivCC25P8

— @rose.bsky.team 🌹🦋 (@iamrosewang) September 12, 2023
Although it had already been reported that Bluesky had exceeded 1 million installs back in July, the app hadn't truly reached 1 million users until just recently. In a response , Wang explained the discrepancy by stating that more individuals downloaded the app than really had invite codes to log into it. This was the source of the mismatch.
Read Also;Bluesky Is Starting To Feel Like Twitter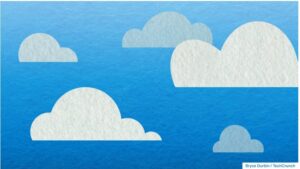 ---
Bluesky reaches 1 million users milestone, which indicates that 1 million users have successfully created an account rather than only downloading the program.
Threads, a competitor of Meta's that is similar to X/Twitter, utilized the opposite method. The choice made by Meta to cross-promote the app to existing Instagram users led to a significant increase in the number of signups for that app on the day it launched. It should come as no surprise that Threads was able to amass 30 million signups in a period of less than 24 hours given how smooth the onboarding process was. Within just five short days, Threads reached the milestone of 100 million downloads.
Read Also;Bluesky Adds A Likes Section After Threads
While Bluesky activity seems to be going strong among its small but ardent group of early adopters, it's possible that Threads won't be able to claim the same for the more than 100 million individuals who downloaded the new app in its early stages.
The number of people using Threads has decreased recently, and it is not at all clear what kind of culture — apart from business culture — the platform is intended to promote. Bluesky's own subculture immediately defined itself as a counterpoint to Threads in almost every manner, with weird memes, obsessive shitposting, and a whimsical horniness that was ubiquitous across the community.
Follow our socials Whatsapp, Facebook, Instagram, Twitter, and Google News.