Bluesky, a social media platform, is coming under fire and faces backlash from users as a result of its inability to recognize and report racist slurs that are used in account nicknames.
Bluesky faces backlash as significant number of users, especially Black users, are dissatisfied with the site since it has not issued an apology and has responded slowly to instances of hate speech and threats made against targeted communities.
Bluesky modified its list of prohibited words to prohibit users from using racial slurs as their usernames; however, the modification did not effect users' previously created accounts, which allowed some users to change their handles to include offensive language. The update included eliminated some racist, ableist, and transphobic words from the list, which caused a heated dispute among users.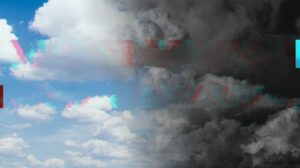 ---
Many users have expressed their intention to stop using Bluesky as a result of these mistakes and the platform's lack of response. The online service eventually disclosed revisions to its terms of service and community standards, which emphasized a zero-tolerance policy for racism and other forms of abuse.
Users have inquired as to whether or not Bluesky intends to enforce these restrictions and hire more human staff to assist with moderation.
Users continue to have doubts in spite of the fact that the company has spent in increasing its trust and safety team, and they do not anticipate the company issuing a public apology. A few of the developers who worked on the upgrade that added the forbidden phrases have issued apologies for the damage that was done and expressed their frustration with how difficult it is to win back the trust of users.
Follow our socials Whatsapp, Facebook, Instagram, Twitter, and Google News.