In a landmark move, Australia regulatory authorities have imposed a hefty fines of $14 million on Meta, the parent company of the social media giant Facebook.
The penalty was levied for engaging in undisclosed data collection practices that raised serious concerns about user privacy and data protection. This article delves into the details of the fine, its implications on the tech industry, and the importance of transparency in data handling.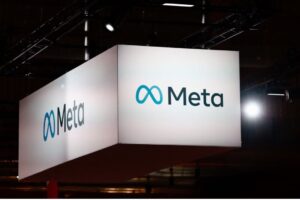 ---
The Unveiling of Undisclosed Data Collection:
The Australian regulatory authorities, acting on their commitment to safeguard user data and privacy, conducted an extensive investigation into Meta's data practices. The probe revealed that Meta had been collecting user data without providing adequate disclosure or seeking explicit consent from its users. The data in question encompassed a wide range of information, including personal preferences, online habits, and sensitive data that could potentially be exploited by third parties.
The $14 Million Penalty:
Upon uncovering these alarming practices, the Australia authorities swiftly took action and imposed  fines of $14 million on Meta. The substantial penalty reflects the gravity of the offense and serves as a clear message to tech companies worldwide about the importance of adhering to stringent data protection regulations.
Implications for the Tech Industry:
The fine imposed on Meta sets a precedent for the entire tech industry, highlighting the increasing scrutiny placed on data privacy practices. As more countries and regions bolster their data protection laws, companies must proactively address data collection policies and prioritize transparency in their operations.
With this development, governments and regulatory bodies worldwide may be inspired to follow Australia's lead in penalizing non-compliant tech giants. Companies will need to reassess their data handling practices and ensure they are compliant with local and international data protection regulations to avoid severe financial consequences.
The Call for Transparency:
Transparency has become a paramount concern for users, who are growing increasingly aware of the value of their data and the potential risks of its mishandling. Companies like Meta must prioritize transparency and provide users with clear, accessible information about their data collection practices. By doing so, they can foster trust with their user base and demonstrate their commitment to safeguarding user privacy.
It is essential for tech companies to adopt a user-centric approach, where informed consent and control over personal data are at the core of their operations. Honoring user preferences and giving them the ability to manage their data can help build lasting relationships with customers and mitigate the risk of regulatory penalties.
The $14 million fine imposed on Meta by Australia for undisclosed data collection sends a strong message to the tech industry about the need for responsible data handling practices. As users become more conscious of their digital footprint, companies must prioritize transparency and compliance with data protection laws to maintain trust and credibility.
This landmark penalty serves as a wake-up call for all tech companies, urging them to reevaluate their data collection processes and embrace a user-centric approach. By doing so, businesses can protect their users' privacy, maintain compliance with evolving regulations, and cultivate a positive reputation in the digital landscape. Ultimately, a proactive stance towards data transparency will not only benefit users but also reinforce the long-term sustainability of tech companies in the dynamic and competitive digital era.
Follow our socials Whatsapp, Facebook, Instagram, Twitter, and Google News.