Apple services growth counters Q3 in  financial results for the third quarter were a mixed bag for the corporation, as the revenue generated by the iPhone continued to decline.
The revenue generated by the device came in at $39.67 billion for the quarter, which is less than the $40.66 billion it generated during the same period in the previous year. The decline is by no means an outlier in the context of the broader smartphone market's downward trend.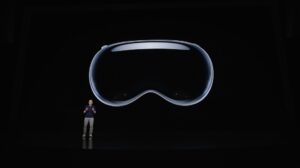 ---
As a result of the sustained success of the company in its service operations, the company's revenue climbed from $19.6 billion to $21.2 billion year-over-year, which was a greater increase than what analysts had anticipated.
Apple services growth counters Q3 iPhone as it announced its numbers today, it was only logical for the company to start with the win in the services category.
The company's Chief Executive Officer, Tim Cook, stated in a press statement that "We are happy to report that we had an all-time revenue record in Services during the June quarter, driven by over 1 billion paid subscriptions, and we saw continued strength in emerging markets thanks to robust sales of iPhone." "From education to the environment, we are continuing to advance our values while championing innovation that enriches the lives of our customers and leaves the world in a better state than we found it,"
When it comes to smartphone manufacturers, everything is going wrong, and it has been for a few years now. This is due, among other things, to slowed upgrade cycles, increased pricing, supply chain bottlenecks, and different economic headwinds.
Despite this, Apple's play was helped forward by the expansion in China. Apple reports that it has increased its market share in the world's largest smartphone market, despite the fact that sales in Greater China were up 8% year over year.
During this time, Cook revealed to CNBC that the company has been working on generative AI in the background for several years.
"We believe that AI and ML are essential components of core technologies. In addition to that, they are practically included into each and every one of our products, the CEO continued. On a research basis, we have been conducting research on artificial intelligence and machine learning, particularly generative AI, for many years.
This statement was made at a time when major competitors such as Microsoft and Google have been making news for the work that they are doing in an area that is receiving a great deal of attention. Cook also mentioned the company's intentions to conduct in-store demonstrations of its Vision Pro headset.
The "spatial computing" device that was revealed at WWDC in June is scheduled to be made available sometime during the first quarter of the following year.
Follow our socials Whatsapp, Facebook, Instagram, Twitter, and Google News.