Apple Challenges EU in accordance with a post that was posted by the Court of Justice of the European Union on X, Apple has initiated a legal proceeding in which it challenges decisions that have been made by the European Commission in accordance with the Digital Markets Act, which was just recently enacted.
Targeted by the stringent new legislation are 22 "gatekeeper" services that are operated by six different technology companies: Microsoft, Apple, Google, Amazon, Meta, and TikTok, which is owned by ByteDance.
By requiring companies to inter-operate their messaging applications with those of their competitors and allowing users to choose which apps to pre-install on their devices, the legislation intends to make it simpler for individuals to switch between competing services.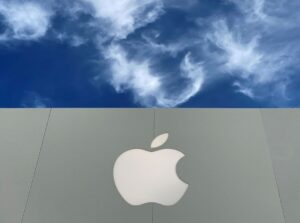 ---
Apple challenges EU as Bloomberg News reported last week that Apple would contest the inclusion of its App Store on the list of gatekeepers. However, the specifics of Apple's legal action have not been made public at this time.
Meta and TikTok, two other digital titans, have already filed appeals against the decision of the Commission to include their services from the list of prohibited services.
Meta stated in its appeal that it was not in agreement with the decision made by the Commission to identify its Messenger and Marketplace services as falling under the provisions of the DMA. There were no objections raised regarding the incorporation of Facebook, WhatsApp, or Instagram.
Read Also;Apple Music Introduces Innovative Algorithmic Station for Discovering New Music
While this was going on, TikTok stated that its designation posed a threat of consolidating the influence of leading technology giants.
"Far from being a gatekeeper, our platform, which has been operating in Europe for just over five years, is arguably the most capable challenger to more entrenched platform businesses," the announcement stated.
A request for comment was sent to Apple, but the company did not immediately answer.
Follow our socials Whatsapp, Facebook, Instagram, Twitter, and Google News.