TikTok Competitor Triller(a short-form video platform) has been dropping hints for quite some time about its plans to one day launch an initial public offering (IPO), and it now appears to be well on its way to doing just that.On Wednesday, Triller submitted an S-1 to the New York Stock Exchange in order to initiate a direct listing with the exchange.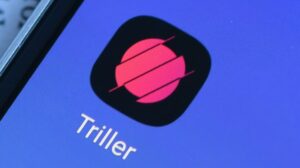 ---
The TikTok competitor Triller earlier attempted to go public via SPAC in a $5 billion merger with SeaChange International, which was eventually cancelled; it also attempted a direct listing last year, which did not seem to be successful either. Ultimately, both of these attempts were unsuccessful.
As a result of missed payments, Triller has been the target of lawsuits from Sony Music, Universal Music Group, and the rappers Timbaland and Swizz Beats, who were responsible for creating the Verzuz series. These past few years have been challenging for Triller. According to the complaint, the court has ordered Triller to pay Sony Music approximately $4.6 million in damages.
According to an article in The Washington Post, the site has also been accused of not delivering timely payments to its Assembly for Black Creators (ABC). Triller states in its filing to go public that it expects to expand the ABC in 2023 and that it has paid out $2 million in monthly stipends and revenue sharing to this cohort of 200 producers. This expansion of the ABC is something that Triller anticipates happening in 2023.
According to the S-1, Triller has successfully raised more than $380 million in capital, of which a portion has been taken on as debt. The platform now boasts 550 million sign-ups across all of its businesses. This figure takes into account the many companies that it has acquired in recent years, such as Fangage, Julius, Amplify.ai, FITE TV, Cliqz, and many more. In addition to that, it controls a number of media properties, including Verzuz and the Bare Knuckle Fighting Club.
Despite the fact that it brought in $47.7 million in revenue in 2022, Triller has consistently operated at a loss every year it has been in business. Although this is typical for a new business, the amount of money lost is still considerable. The previous year, the business incurred losses totaling $195,6 million, and the next year, those losses increased to $773,6 million.
Follow our socials Whatsapp, Facebook, Instagram, Twitter, and Google News.