Popular Nigerian singer Davido is in the news again, this time for allegedly getting a US-based lady, Anita Brown, pregnant.
Brown, who is a businesswoman based in Houston, Texas, took to social media on Sunday to share screenshots of her alleged conversation with Davido. In the screenshots, Davido can be seen begging Brown not to tell anyone that he is the father of her unborn child.
Brown also alleged that Davido offered her money to abort the pregnancy, but she refused. In one screenshot, Davido can be seen asking Brown to keep their conversation private. He says, "Please, don't tell anyone about this. I'm begging you."
Davido has not yet responded to Brown's allegations. However, his fans have been quick to defend him, claiming that Brown is lying. In a recent video shared to her Instagram story, Anita Brown said that she did not know Davido was married when she started dating him. She also shared an old video of herself watching him perform and said that she met him in Dubai in 2017. Anita claims their relationship has been on and off and she is not interested in money or fame, she only wants Davido to take responsibility for his actions.
The situation has sparked a debate on social media, with some people calling for Davido to be canceled, while others believe that he deserves the benefit of the doubt.
It remains to be seen whether Davido will address the allegations or if Brown will provide more evidence to support her claims. In the meantime, here are some of the screenshots Anita shared to her Instagram;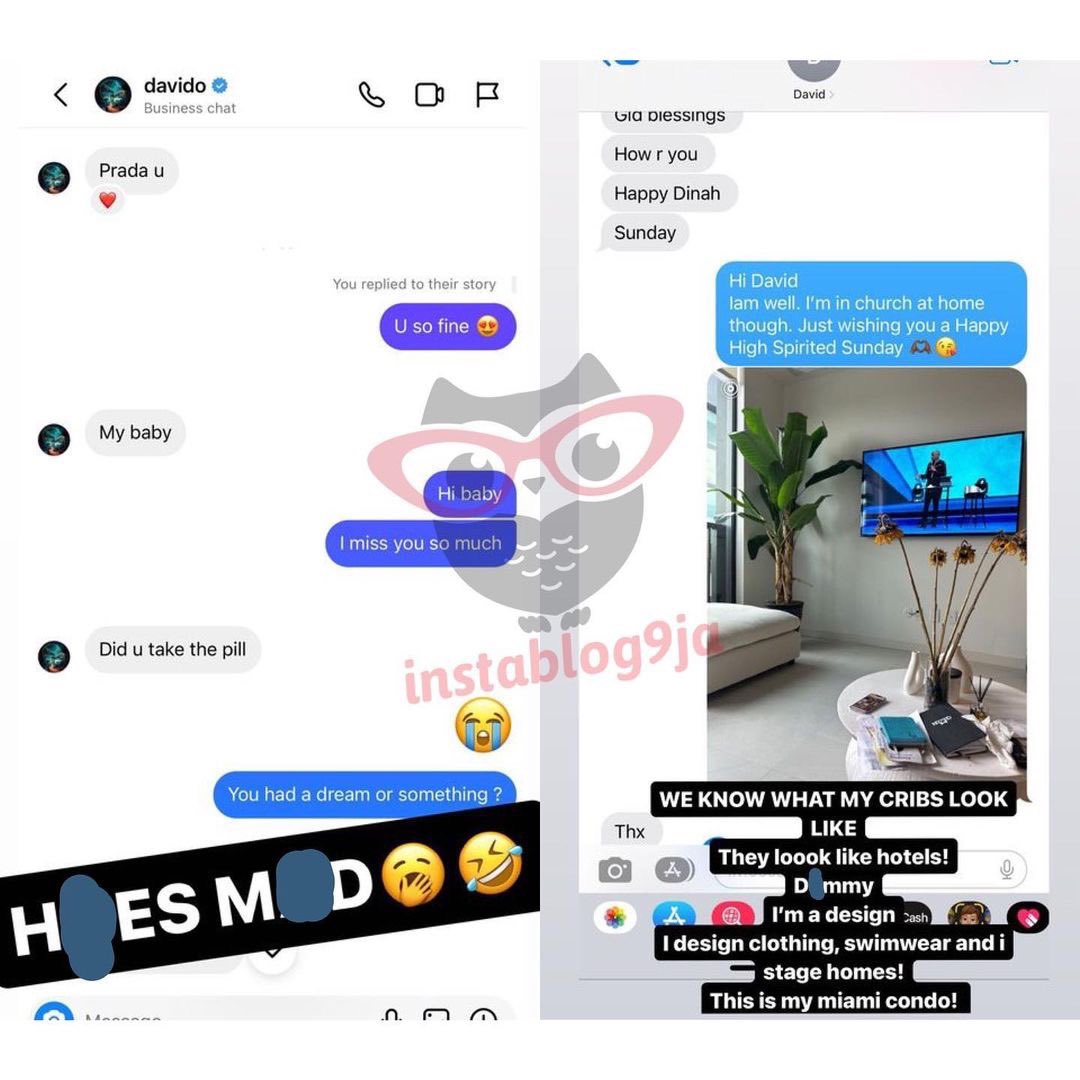 Follow our socials Whatsapp, Facebook, Instagram, Twitter, and Google News.