A strange turn of events has led to responses online after a Nigerian woman named Joy shared her WhatsApp discussions with Davido's allegedly pregnant sidekick, Anita Brown.
Joy advised Anita to put less focus on her pregnancy with the famous artist and think again before adopting the child.
Since she hasn't provided any information regarding how she found Anita Brown's phone number, it's unclear how Joy discovered it.
She advised Anita to adopt Joy as her own kid rather than continue to be engaged with Davido because of her pregnancy.
She amazingly expressed her readiness to accept this unusual family structure by offering to be Anita's housegirl in the United States.
She wrote;
"I just beg Anita Davido to come and adopt me‍♀️ i need ur prayers for her to adopt me please guys pray for me‍♀️ i pray she reply my chat U guys should pray for me as am about to leave this country please don't wish me bad oo na new month be this biko"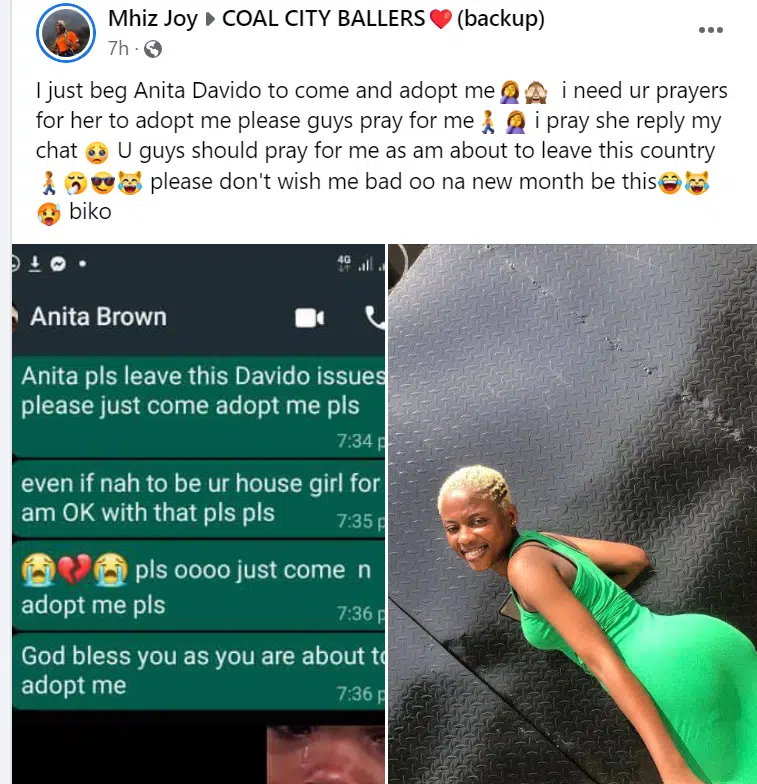 Follow our socials Whatsapp, Facebook, Instagram, Twitter, and Google News.