WeChat, which is owned and operated by Tencent, announced on Tuesday that Apple, the company that makes the iPhone,  launches store on its social media platform. This news represents an extension of Apple's retail channels in China, the world's second largest economy.
According to the announcement made by WeChat, which is the most popular messaging app in China and also offers e-commerce, livestreaming, and payment services, users will soon be able to purchase Apple devices such as iPhones, iPads, and Macs via the WeChat store.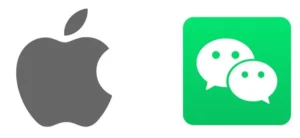 ---
Requests for more information from Apple and Tencent were not immediately met with a response from either company.
This move by Apple comes at a time when more and more Chinese customers are doing their shopping on social media platforms like WeChat and ByteDance's Douyin, which is essentially the Chinese equivalent of TikTok.
Apple launches store on WeChat already it  has a presence on the online marketplace Tmall, which is owned and operated by Alibaba Group, in addition to its own stores and website. Additionally, during the month of May, Apple made its first attempt at marketing its products through livestream in China with a show that lasted for one hour.
According to data provided by Counterpoint Research, smartphone sales in China's first quarter dropped by 5% year on year, making it the country's lowest first-quarter sales figure since 2014. This was the lowest first-quarter sales figure for China since 2014.
Read Also;Apple's Market Valuation Reaches $3 Trillion Again
However, during the quarter Apple achieved a 19.9% share of the Chinese smartphone market, its largest since 2014, as it raised sales by 6% year-on-year in a market that was shrinking, according to the research firm. This was despite the fact that the market as a whole was declining.
Follow our socials Whatsapp, Facebook, Instagram, Twitter, and Google News.