The UNSC formally for the first time discusses artificial intelligence (AI) risks marking a significant milestone in recognizing the importance of AI in global peace and security.
Taking place in New York this week, the discussion will provide a platform for governments worldwide to address the potential impact of AI on various aspects of society, particularly the global economy and international security.
As the current holder of the rotating presidency of the UN Security Council, Britain is taking the lead in advocating for international dialogue on AI regulation. The British government aims to assume a global leadership role in shaping policies and guidelines to address the challenges and risks associated with the rapid advancement of AI technology.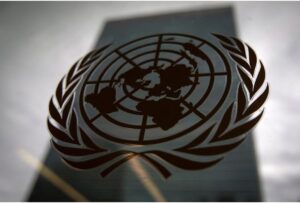 ---
British Foreign Secretary James Cleverly will chair the discussion on Tuesday, emphasizing the UK's commitment to fostering international cooperation and collaboration on AI governance. By bringing together representatives from different nations, the UN Security Council aims to facilitate an inclusive and comprehensive discussion on the complex implications of AI.
Support for the establishment of an international AI watchdog body, similar to the International Atomic Energy Agency (IAEA), has gained momentum. In June, U.N. Secretary-General Antonio Guterres endorsed a proposal put forth by AI executives, highlighting the need for a dedicated organization to oversee and regulate AI technologies globally. Such a body would be responsible for monitoring developments in AI, promoting responsible and ethical use, and addressing potential security risks.
UNSC Discusses AI Risks which reflects a growing recognition among governments that the unregulated proliferation of AI could have profound consequences. AI has the potential to disrupt labor markets, reshape economic systems, and impact national security in various ways. It is essential to foster international cooperation to ensure that AI is developed and deployed in a manner that aligns with human rights, democratic values, and global stability.
By engaging in these discussions, countries can exchange knowledge, share best practices, and collectively develop guidelines and regulations that strike a balance between innovation and accountability. The United Nations Security Council's commitment to addressing AI's impact on peace and security signals a crucial step toward responsible and sustainable development of this transformative technology.
Follow our socials Whatsapp, Facebook, Instagram, Twitter, and Google News.