Elon Musk Claims xAI company will train its AI models using public tweets, according to the billionaire. This approach aims to leverage the vast amount of user-generated content on Twitter to enhance the models' understanding of human language and communication patterns.
Musk also suggests that other AI companies have previously used Twitter data illegally for training. xAI's utilization of public tweets sets it apart, emphasizing compliance and transparency in acquiring and utilizing the data. With Musk's involvement and visionary reputation, there is significant anticipation surrounding xAI's potential contributions to artificial intelligence.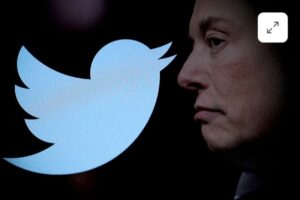 ---
Elon Musk made the announcement on Friday regarding his new artificial intelligence company, xAI, Claims it will utilize "public tweets" from Twitter as a training resource for its AI models. Notably, Elon Musk is not only the founder of xAI but also the owner of Twitter.
During a Twitter Spaces audio chat, Musk expressed his belief that other AI companies have previously trained their models using Twitter data in a manner that he deemed to be illegal. While the specifics of Musk's claims about the alleged illegal usage were not provided, his statement implies that xAI will differ by employing the public tweets openly available on the platform in a compliant and ethical manner.
This approach indicates that xAI will harness the vast amount of user-generated content on Twitter to enhance its AI models' understanding of human language, sentiment analysis, and potentially other natural language processing tasks. By leveraging the diverse range of public tweets, xAI aims to train its AI models to better comprehend and respond to human communication patterns.
The utilization of social media data for training AI models is not a new concept, as various companies have explored this avenue to gather large-scale, real-world language data. However, Musk's comments suggest that xAI will take a distinct approach, potentially emphasizing transparency and compliance in acquiring and utilizing Twitter data for training purposes.
As of now, no further details about xAI's specific methodologies, algorithms, or the timeline for its AI model development have been provided. Nevertheless, with Elon Musk's reputation as a visionary entrepreneur and his involvement in both xAI and Twitter, there is considerable anticipation surrounding the potential advancements that xAI may bring to the field of artificial intelligence.
Follow our socials Whatsapp, Facebook, Instagram, Twitter, and Google News.