According to a court filing, Biden's administration  appealed  against a judgement issued by a federal judge on Wednesday that ban social media by some government agencies and personnel from meeting and contacting with social media companies to control the content of their platforms.
The filing of the notice of appealed social media ban on Wednesday indicates that the government intends to ask the United States Court of Appeals for the Fifth Circuit in New Orleans to review the ruling in a lawsuit that challenges the efforts of the Biden administration to persuade social media companies to police posts that it considered to be disinformation. The lawsuit was filed in response to a lawsuit that challenged the Biden administration's efforts.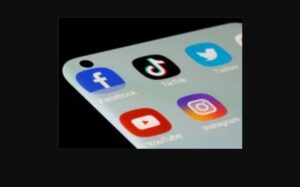 ---
The lawsuit, which was initiated by Republican attorneys general in Louisiana and Missouri, charged that officials of the United States government went too far in their efforts to push social media companies to address remarks they thought could lead to vaccine reluctance during the COVID-19 pandemic or upend elections. The complaint was made by Republican attorneys general in Louisiana and Missouri.
The injunction that was handed down on Tuesday prohibited government agencies such as the Department of Health and Human Services and the FBI from communicating with social media companies for "the purpose of urging, encouraging, pressuring, or inducing in any manner the removal, deletion, suppression, or reduction of content containing protected free speech." This was in accordance with the Free Speech Clause of the First Amendment to the Constitution of the United States.
In an order that was submitted to the United States District Court for the Western District of Louisiana, Judge Terry Doughty approved specific exceptions for communications between government officials and companies. These exceptions included warnings about potential threats to national security as well as criminal conduct.
His ruling was a victory for Republicans who had sued the Biden administration, claiming that it was using the coronavirus health crisis and the threat of misinformation as an excuse to suppress opinions that disagreed with the government. His order marked a triumph for Republicans who had sued the Biden administration.
In an effort to reduce the number of deaths that may have been avoided, officials from the United States have stated that they are working to dispel myths around COVID vaccines.
Follow our socials Whatsapp, Facebook, Instagram, Twitter, and Google News.