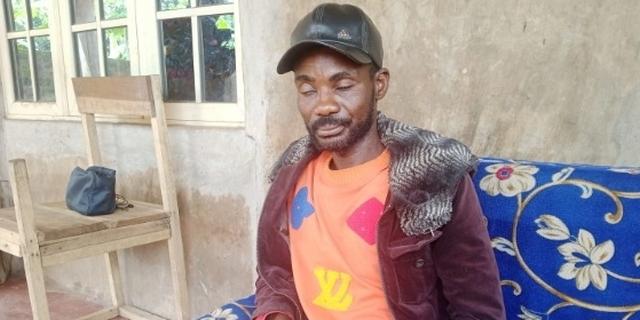 ---
• Lawyer asks Oloyede to apologise, threatens litigation
Romanus Ejikeme, father to Mmesoma, accused of forging her 2023 Unified Tertiary Matriculation Examination UTME) result, yesterday said the family had no plan to sue the Joint Admissions and Matriculation Board (JAMB).
He told journalists, who visited his home at Nnewi, Anambra State, that the family had left everything to God to judge. He insisted that her daughter did not forge her result, saying she was a hardworking and studious student, who did not joke with her studies.
Ejikeme said: "My daughter studies so hard that even when you ask her to go to bed late in the night, she will insist on reading more because she wants to study Medicine and Surgery.
"After all the stress, someone will say her result was forged. I have no doubt about this matter. I'm sure my daughter did not forge the result, and we are ready to go to any length to prove it.
"I only feel bad that after what my daughter has gone through reading for the examinations, she is being denied her legitimate score.
"Since this allegation of my daughter forging her JAMB (UTME) result broke, both my wife and my daughter have been feeling very sad. My daughter is traumatised.
"We want a diligent investigation into this matter." Recall that Mmesoma Ejikeme, who has been parading a UTME result with a 362 score, and said to be the highest scorer, has been dismissed by JAMB as fake.
The Board said the student forged her score, withdrew her original result and banned her from taking the exams for three years.
MEANWHILE, a legal practitioner, Chief Johnmary Akachukwu Maduakolam, has asked JAMB Registrar, Prof. Ishaq Oloyede to apologise to Mmesoma or face legal action.
The lawyer said he was shocked to read from the media a circular issued by Dr. Fabian Benjamin on behalf of JAMB, accusing the teen of faking UMTE result to curry favour from unsuspecting philanthropists.
In a statement dated July 3, 2023 and made available to newsmen yesterday in Nnewi, Maduakolam accused the examinations body of defaming the poor girl, exposing her to public opprobrium and failing to discharge its duty to the girl child under the Child Rights Act.
He said: Paradoxically, information available in the media strongly suggest that JAMB, and not the poor girl, is culpable of dishing out fake results, but even if the girl forged her result, the law affords her some protection as a child in the circumstance.
"Sequel to the above, I hereby request your good self on her behalf to retract forthwith the malicious publication made against the child, tender an unreserved apology to her and take steps to ensure the trauma your conduct caused her is cushioned immediately.
"Should the JAMB Registrar refuse to hearken to my demands, for the welfare of the child, I would drag him to court and he would bear the cost."
Follow our socials Whatsapp, Facebook, Instagram, Twitter, and Google News.