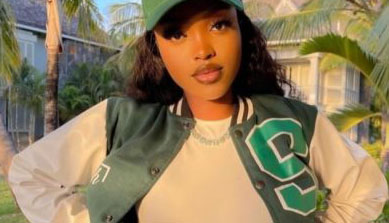 A nursing graduate of Lead City University, who was on Tuesday inducted into the Nursing and Midwifery Council of Nigeria, Boluwatife Omoniyi, was gruesomely killed by yet- to- be identified assailants.
Her body was discovered without a womb after a night outing in Ibadan.
Omoniyi was found dead and evacuated by the Police in Ibadan, the Oyo State capital.
It was gathered that she had gone to celebrate her recent induction into the nursing profession at a nightclub on Tuesday night before she died.
A source said Omoniyi had bade farewell to her mother who travelled from Port Harcourt, Rivers State, to join in her celebration.
She was said to have left her mother, who came from Port Harcourt, to celebrate with her at home before heading for the club.
Reacting to the news of her death, the club, where she reportedly went, Copacapana denied that the incident happened within their premises, adding that their management would not take responsibility for incident that occurred outside their viccinity.
In a press statement ,yesterday, the management, said: "It saddens our heart to hear about the tragic event that happened to some customers after leaving our facility.
"However, as a nightclub, we cannot take responsibility for incidents that occur outside our premises, although, our thoughts and prayers are with the victims and their families.
Our nightclub prioritises the safety of all our patrons…''
Our venue is equipped with top-notch security systems, making it one of the most protected facilities in the city of Ibadan.''
Follow our socials Whatsapp, Facebook, Instagram, Twitter, and Google News.