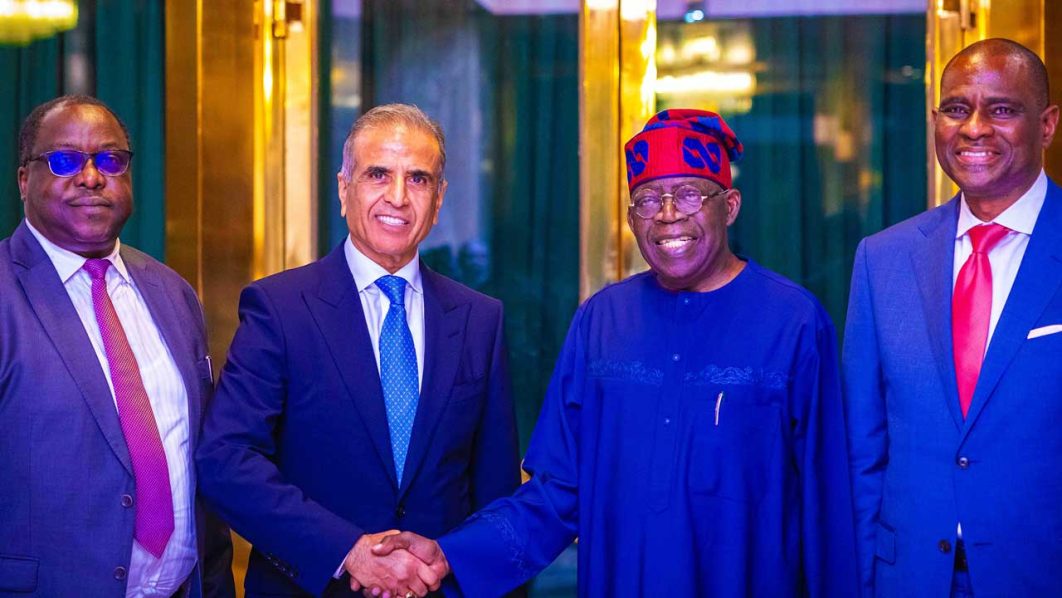 ---
President Bola Tinubu has assured prospective investors in Nigeria that his administration would provide a better business climate for them to thrive.
He made the commitment yesterday during an audience with founder and Global Chairman of Bharti Airtel, Sunil Bharti Mittal, Africa Group Chief Executive, Segun Ogunsanya, and their team at the State House, Abuja.
Receiving the delegation, the President recalled his historic connection with the telecommunications company when it started as Econet Wireless, while he was governor of Lagos State, stating that he facilitated and supported the entry of the company into Nigeria to liberalise the industry.
He praised the company's growth and welcomed the offer of partnership to further deepen economic growth and eradicate poverty among Nigerians.
Tinubu also commended the economic strength of India in Asia, noting how technology has helped the largest democracy in the world to pull millions out of extreme poverty.
In his remarks, Mitall, who congratulated the President and offered him the goodwill of his company and that of his country, India, noted that besides being a businessman and investor in Nigeria, he is a member of Business Advisory Council of Prime Minister Narendra Modi.
He lauded Tinubu for the key decisions he has taken within just three weeks in office, which have put Nigeria back on global business reckoning.
"I came here to make a request, but I have to say thank you first. We are grateful for what you have done with the removal of fuel subsidy and fixing the foreign exchange. This will open a floodgate of foreign investments. You have taken these bold steps. It is important to stand firm. Airtel is a robust telecoms company, and we are ready to serve Nigeria," Mitall added.
Special Adviser to the President on Monetary Policy, Wale Edun, said the President had always recognised the transformational power of technology and telecommunications for economic growth since his time as governor of Lagos State.
On the challenge of vandalism of telecoms infrastructure, Ogunsanya pleaded with Tinubu to prioritise it as national security issue that should be addressed.
He said: "It is in our interest to provide better service but we are always faced with the destruction of our infrastructure, especially our fibre optic cables. Telecoms infrastructure should be taken as critical national assets that must be protected.
"We believe in digital transformation of Nigeria. I am committed to this country because I am a Nigerian and this market is the biggest under my portfolio. We can take millions of our people out of poverty with digital transformation of our economy."
Follow our socials Whatsapp, Facebook, Instagram, Twitter, and Google News.