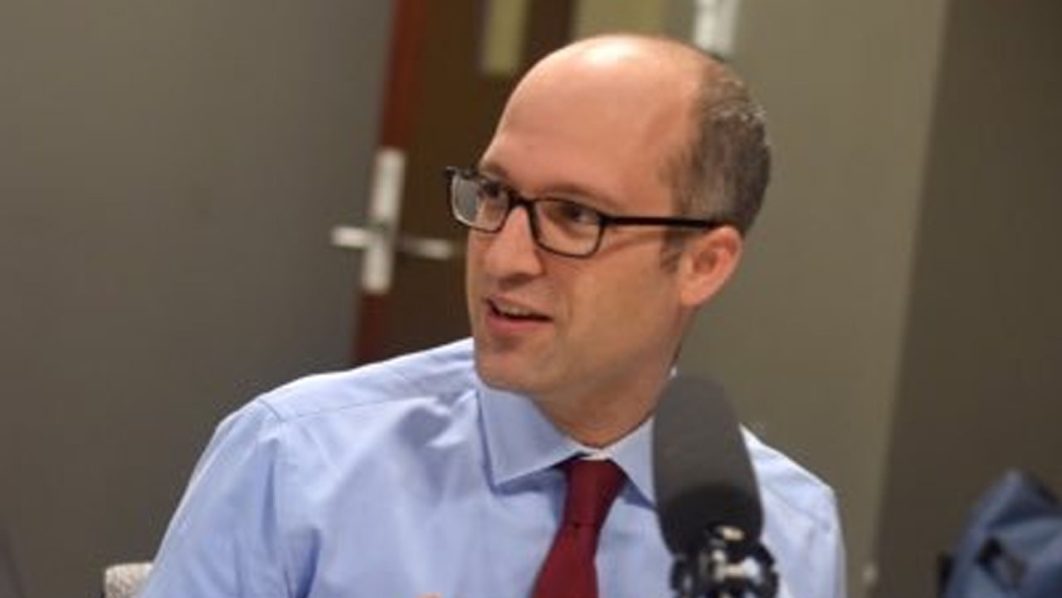 ---
The United States government has said it is fully in support of Nigeria and the rest of Africa becoming permanent members of the world security council.
Speaking at the ongoing Foreign Press Centre (FPC) press reporting tour for select African journalists, including The Guardian, in the country's capital, Washington D.C, Special Assistant to the U.S. President, Judd Devermont, said this is key so that Nigeria and Africa have a voice in important security matters as well as being a player in trade and not just aid alone.
"If a country must make progress, it must be based on development of businesses and industries that generate employment for youths and adults that can in turn, provide tax revenues to grow society. Society moves forward on the basis of economic growth and not through aid. Countries must show strong commitment to support businesses and economic development. Both the US and Nigeria want to improve each other's society and build our respective economies."
Speaking on their aid efforts in Africa, he said developmental assistance is always needed in various ways including food aid and healthcare deliverables.
Also defending its continued probe into China's relations with Africa, Devermont said that the U.S. has been doing it before some of their rivals became democracies.
"We have been on the continent for a very long time, even before many countries gained independence and we will continue irrespective of what China does or does not do," he said.
Devermont was questioned on the watchdog role that the US has assumed over the relationship that African countries have with China. "our view is that it may undercut Afghan sovereignty or create conditions that are not advantageous to African workers or industries or governments, or that threaten our national security interests," he explained.
He believes that if they weren't investigators in the relationship between the continent and the Asian country it would be insincere.
"We do that everywhere in the world. We do that for Africa. It would actually be disingenuous to not do it in Africa," Devermont said.
The US government further believes that their policy isn't defined by China, but it can't be divorced from it as well.
"So in the case of Zambia, it was important in our view to engage and support the G20 common framework process to address the questions of Chinese debt, but also the debt to international creditors," he illustrated his point.
This comes as president Hage Geingob in December said African nations are independent states not colonial territories up for choosing.
This comes as there are talks that the US-Africa Leaders Summit is a way for the United States to emphasise their influence in Africa as China and Russia have strengthened their ties over the last years.
"They must recognise us as sovereign states, not any more colonial territories. Where someone can decide for us," the president said then.
Geingob made it clear that African countries fought for their independence to be able to choose their partners.
"Therefore, to be said you are either used by this power or that one is not there.
"We are meeting as sovereigns. We are meeting as friends. We are talking about what the US can do in Africa and what Africa can offer the United States," the president said.
According to Bloomberg, bilateral trade between China and Africa stands at U$254 billion, with African exports hitting a record U$106 billion.
The Africa Centre for Strategic Studies stated that Russia and Africa's trade relationship was valued at U$20 billion in 2021. The exports are concentrated on arms and grain to Africa.
Meanwhile, African trade with the US is valued at U$18 billion since 2021.
At the Summit held last year, the US announced deals including commitments through their international Development Finance Corporation totaling more than $11 billion as well as United States Agency for International Development (USAID) funding $75 million for Africa Conservation and Communities Tourism Fund.
The Organisation for Economic Co-operation and Development estimates that the US economy faces significant challenges from surging inflation and slowing economic activity.
"Each of these crises has heightened the vital role African nations and people play to address global challenges," he said.
He announced that the US is signing a memorandum of understanding with the new African Continental Free Trade Area Secretariat, one of the largest free trade areas in the world, with 1.3 billion people, and a continent-wide market totaling U$3.4 trillion.
Over the last few months, the European Union (EU) also pushed for deals in Africa to deal with their energy crisis to reduce demand for Russian gas by two-thirds last year.
During the EU-African Union summit earlier this year, Tanzania's president Samia Suluhu Hassan said tensions in Ukraine were generating growing interest in her country's gas reserves, signifying a shift in trade relations.
Follow our socials Whatsapp, Facebook, Instagram, Twitter, and Google News.