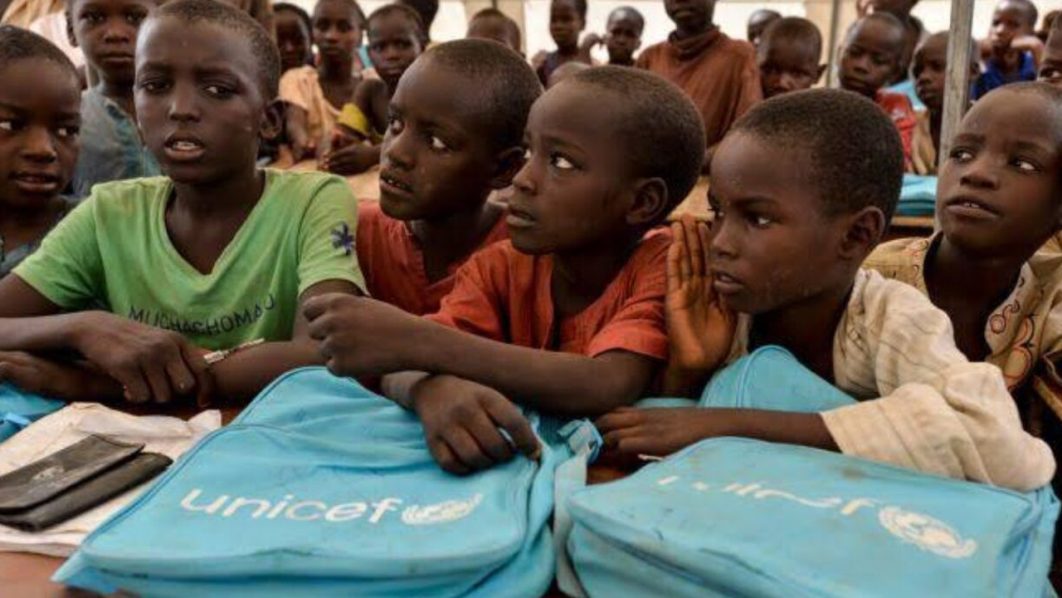 United Nations Children's Fund (UNICEF) has re-echoed the disturbing prevalence of out-of-school children in Nigeria, which has hit 10.2 million, saying the country is "unlikely to achieve the Sustainable Development Goals (SDGs) 4."
Speaking at a media parley on out-of-school children in Misau, Bauchi State, education specialist at UNICEF Bauchi Field Office, Abdulrahman Ado, said Nigeria has the highest number of kids that are not in school and Bauchi hosts the highest.
According to him, the Nigeria Education Data Survey report of 2018 observed that "Nigeria is unlikely to achieve SDGs 4" as it maintains the enrolment figures of 1995.
"In 1995, enrolment was 60 per cent, 70 per cent in 2001, 84 per cent from 2003 to 2005. But there was a nosedive in 2007 to 59 per cent. There was improvement to 79 per cent from 2011 to 2013 but sharply fell from 2015 to 2017 to 61 per cent. Recent data of 2018 is exactly what Nigeria recorded in 1995."
Economic recession, funding, insecurity, lack of equity, changes in national and state-level administration and lack of sustainability in activities when development partners withdraw, he said, contributed to the prevalence.
Chief of Bauchi Field Office, Dr. Tushar Rane, noted education as a fundamental right that empowers children to reach their full potential.
He added: "It is deeply concerning that, due to varying factors, a significant number of children in Bauchi are unable to access this fundamental right, robbing them of their dreams and aspirations.
"Despite the importance of education, at least, over 10 million school-aged children in Nigeria are out of school. This is a major challenge to all of us. At UNICEF, we are committed to improving the lives of children and women in Nigeria, especially in achieving the Sustainable Development Goals (SDGs) and the Education for All (EFA) goals of educating all children at all levels and in all groups."
Follow our socials Whatsapp, Facebook, Instagram, Twitter, and Google News.