In the vast plains of South Sudan, a unique phenomenon is taking place. The land, known for its towering landscapes and expansive horizons, is also home to a remarkable population of tall teenagers. These extraordinary individuals stand head and shoulders above their peers, captivating attention with their exceptional height. In this article, we delve into the lives of these tall South Sudanese teenagers, exploring their experiences, challenges, and the cultural significance of their stature.
The Genetic and Environmental Factors
The tall stature observed among South Sudanese teenagers can be attributed to a combination of genetic and environmental factors. Genetics plays a significant role, as the Dinka and Nuer ethnic groups, predominant in South Sudan, are known to possess a genetic predisposition for height. Additionally, adequate nutrition and access to proper healthcare contribute to their growth and development, allowing them to reach their full potential.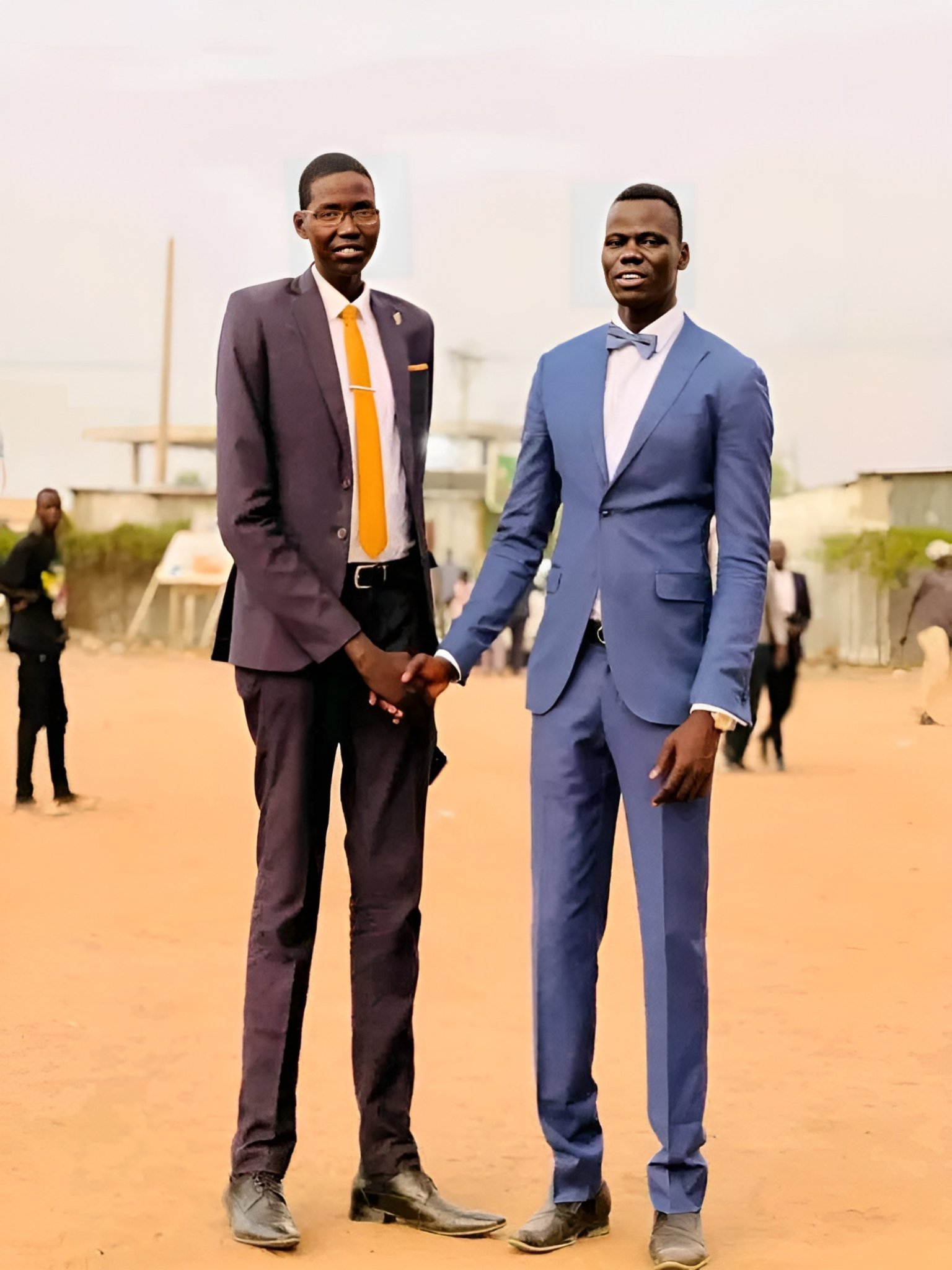 Embracing Height as a Cultural Symbol
In South Sudanese society, height is revered and admired. It is often seen as a symbol of strength, beauty, and leadership. Tall teenagers are celebrated for their physical prowess and are sometimes chosen as candidates for roles requiring authority and prominence within their communities. The cultural significance of height serves as a source of pride and confidence for these individuals, shaping their identities and influencing their aspirations.
Navigating the Challenges
While being tall may have its advantages, it also presents unique challenges for South Sudanese teenagers. One major hurdle is the physical discomfort that can arise from constantly standing out in a crowd. Finding appropriately sized clothing, furniture, and transportation can be an ongoing struggle. The psychological impact of being different can also lead to self-consciousness and a sense of isolation.
READ ALSO: The Culture And Tradition Of The Death Mask
Education and Career Aspirations
Despite the challenges they face, tall South Sudanese teenagers are determined to pursue their dreams and aspirations. Many of them place a strong emphasis on education, recognizing its transformative power and the opportunities it can unlock. They strive to excel academically and embrace diverse career paths, aiming to make a positive impact in their communities and beyond.
Building Supportive Communities
Recognizing the unique needs of tall individuals, communities are coming together to offer support and understanding. Organizations and initiatives are emerging to provide resources, such as tailor-made clothing, counseling services, and mentorship programs. These efforts help create inclusive environments where tall South Sudanese teenagers can thrive and feel accepted.
Embracing Diversity and Shattering Stereotypes:
The tall South Sudanese teenagers challenge conventional beauty standards and showcase the beauty of diversity. Their presence in the global arena brings attention to the rich cultural tapestry of South Sudan and dispels stereotypes about Africa. Their stories inspire others to embrace their uniqueness and celebrate the differences that make us all special.
Conclusion
The tall South Sudanese teenagers stand tall, not only in stature but also in resilience, ambition, and determination. Their journey is one of embracing their distinctive qualities, navigating challenges, and aspiring to make a difference. As we celebrate their unique stories and cultural significance, let us also embrace diversity, shatter stereotypes, and appreciate the beauty that lies within our differences.
Follow our socials Whatsapp, Facebook, Instagram, Twitter, and Google News.