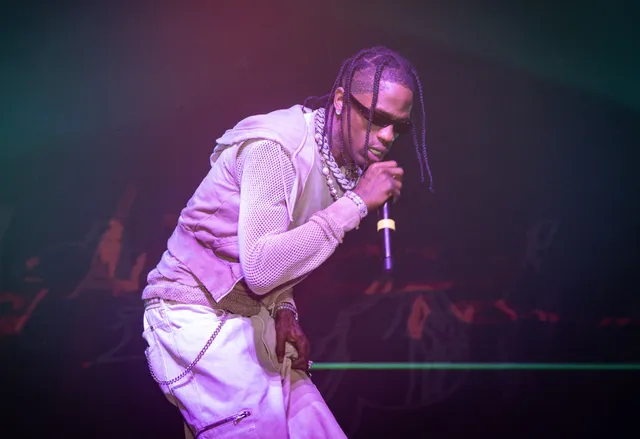 Travis Scott brought his new album, UTOPIA, to Rome earlier this week. After being originally scheduled to perform at the Pyramids of Giza in Egypt near the time of the LP's release, the date was ultimately canceled. He assured fans the Pyramids show will happen eventually. In the mean time, however, he announced a show at Rome's Circus Maximus for this Monday (August 7). As expected, the performance brought in a massive crowd of somewhere around 60K fans. 60 of those fans, however, were reportedly injured and in need of medical treatment after the show.
Travis Scott Brings Utopia To Rome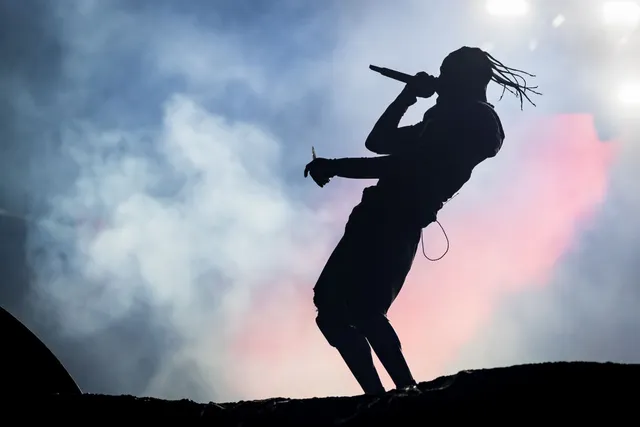 American rapper Travis Scott performs onstage during day two of Rolling Loud Miami at Hard Rock Stadium on July 22, 2023 in Miami Gardens, Florida. (Photo by Jason Koerner/Getty Images)
It's unclear exactly what type of injuries were reported, or how severe they were. The day after the performance, Travis Scott reacted to some footage of him performing on social media. He claimed it made him do "60 back flips." It's clear that both he and the audience were feeling it, after eagerly awaiting UTOPIA for so long.
The performance also featured a surprise-appearance from Kanye West, who took the stage to perform a couple of songs. He performed "Can't Tell Me Nothing," and then they both performed their collab together, "Praise God." "There is no UTOPIA without Kanye West," Travis told the crowd. "There is no Travis Scott without Kanye West, there is no Rome without Kanye West." On stage, he also reportedly dubbed Ye the "greatest of all time."
Follow our socials Whatsapp, Facebook, Instagram, Twitter, and Google News.