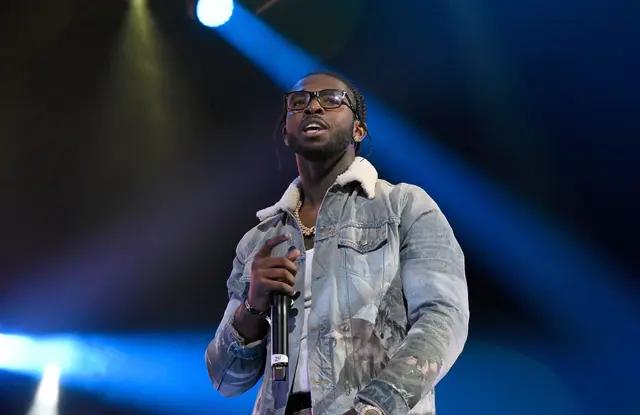 If you have been paying attention to sports headlines as of late, then you have certainly heard a lot about Moriah Mills. She is the woman who is accusing Zion Williamson of being unfaithful. The porn star has been going off on Twitter, and subsequently, she got her account suspended. Overall, this is mostly due to the fact that she threatened to leak sex tapes, which is an actual crime. Needless to say, this whole saga has been a sight to behold, although not in a good way.
In fact, the whole thing has been so bad that there are now all kinds of rumors about Zion being traded from the Pelicans. Prior to the Moriah Mills situation, this was never even a real thought or notion. However, for now, it is likely that Zion remains with the team. Now, Mills has shifted her focus to the late Pop Smoke. In a new Instagram post from No Jumper, you can see a screenshot of Mills' IG story in which she shows off some alleged DMs from the "Dior" rapper.
Moriah Mills Continues To Provoke
https://www.instagram.com/p/CtvDH5xLSkF/?utm_source=ig_embed&ig_rid=6c2bebdf-92c6-401c-a696-f4eec8b08dce&ig_mid=BDC739C5-0946-480C-8A9F-A33889475CB3
These DMs don't really contain anything salacious. Instead, it is simply just some correspondence in which Pop Smoke asks Moriah Mills which city she is in. Presumably, they were trying to link up, although it didn't happen as they were always in different places. Regardless, it does feel like a massive invasion of privacy from Mills, who, once again, is showcasing a lack of awareness. At this point, it feels like she just wants to stay in the headlines, especially with her Twitter account suspended.
At this point, the Moriah Mills saga needs to be put to an end. However, with these last-ditch efforts to gain clout, we might be stuck with this for quite some time. Let us know what you think of her new strategy, in the comments section below. Additionally, stay tuned to HNHH for more news from around the music world and beyond.
Follow our socials Whatsapp, Facebook, Instagram, Twitter, and Google News.