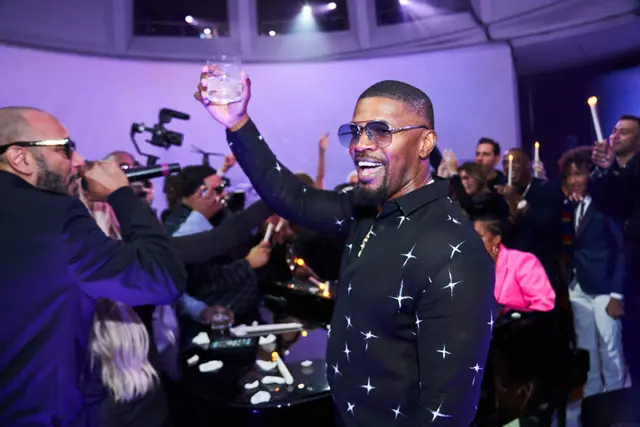 It's been a tough few months for Jamie Foxx fans. The actor was suddenly hospitalized in April while on the set of his upcoming Netflix film, Back In Action. It was the latest in a long series of issues that had hampered production. Furthermore, the coverage of Foxx's hospitalization was a mess, with Foxx seemingly both on the verge of death and recovering well. After many conflicting reports about his status, his daughter revealed in mid-May that he had been out of the hospital for several weeks. However, for the time being, Foxx continues to recover in private.
Updates about the actor have been few and far between, with his family seemingly eager to not justify the rampant speculation and source leaking. Meanwhile, a number of Foxx's celebrity friends have come out to give vague updates or simply send their best wishes to the veteran performer. However, we have yet another source with yet another update, courtesy of PEOPLE.
Foxx Update Comes After Boyega Phone Call Reveal
LOS ANGELES, CALIFORNIA – OCTOBER 01: Jamie Foxx attends the Los Angeles Screening of "Below The Belt" at Directors Guild Of America on October 01, 2022 in Los Angeles, California. (Photo by Axelle/Bauer-Griffin/FilmMagic)
"He is getting the best care and working hard to recover right now, but he is still not himself," a source told PEOPLE. Furthermore, the source noted that the actor's inner circle is still tightly guarding the cause of his sudden hospitalization. "He has the tightest circle around him," the source explained. Speculation has run wild about what put Foxx in the hospital, including a number of unsavory theories related to the COVID-19 vaccine. Furthermore, particularly incendiary claims made by columnist A.J. Benza on the web show Ask Dr. Drew led to a rep for Foxx speaking out. The spokesperson called the claims "completely inaccurate."
However, the latest source reveal came just after hours after several people spoke about Foxx at the premiere of They Cloned Tyrone. John Boyega, who stars in the film alongside Foxx, said that he was recently able to speak with Foxx on the phone after several failed attempts in recent weeks. "He finally picked up the phone. Thank you, bro," Boyega said. "He's doing well. And then, you know, we just giving him the privacy, and we can't wait for his return." He continued: "I gave him the well wishes directly. I gave him all the well wishes. So I'm just gonna be waiting until he comes back out here. So take your time, Jamie. We love you, bro."
Follow our socials Whatsapp, Facebook, Instagram, Twitter, and Google News.