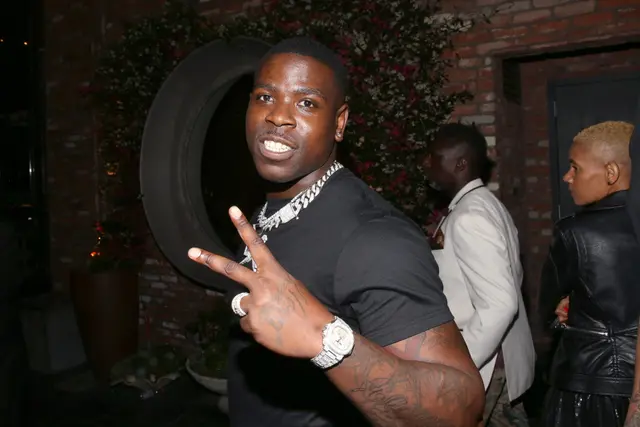 Just yesterday, we reported on how rapper Casanova was sentenced to 15 years in prison. Overall, this sentence was due to a plethora of racketeering and narcotics charges. Although the artist had previously denied any wrongdoing, he ultimately pled guilty. It took a while before he was sentenced, however, it was all handed down two nights ago. Now, Casanova has a very long road ahead of him as he will need to stay locked up for the next 188 months.
Since the ruling, Casanova has subsequently decided to issue a statement on Twitter. Below, you can see what he had to say on the matter. For the most part, he has decided to remain fairly positive about the whole thing. "Everything to the chin, Nothing to the heart. I GET IT NOW. I hope that don't go over ya heads," he wrote. Previously, the artist had written a letter to the judge, asking for leniency in his sentencing. Additionally, he even denounced his previous gang affiliations.
Casanova Breaks His Silence
Everything to the chin, Nothing to the heart. I GET IT NOW.

I hope that don't go over ya heads

— CASANOVA (@CASANOVA_2X) June 28, 2023
"I am telling you and anyone that will listen that I wanted out before I was arrested and I am out. I've learned through my music career that people will listen and that I don't need to associate myself with a gang to succeed. I don't need to associate with a gang even if I don't succeed," the rapper wrote. "While I have been in here I lost my father to cancer. While I put on that strong facade, all I wanted to do was end it. Surviving on Rikers Island and upstate correctional facilities were not easy with racial and gang tension and violence at its height."
Since denouncing his gang, Casanova has been in danger, according to his lawyer. He was even beaten up in prison, which left him bloody. Needless to say, there are some worries about his safety now that he will be in prison for over a decade.
Follow our socials Whatsapp, Facebook, Instagram, Twitter, and Google News.