According to two sources, the US chip CEOs of  Intel  and Qualcomm will visit Washington next week to discuss China policy.
According to one source, the executives would meet with U.S. officials to discuss market circumstances, export limits, and other issues affecting their businesses. It wasn't clear who the CEOs will meet.
Qualcomm and Intel declined to comment, and the White House did not immediately respond.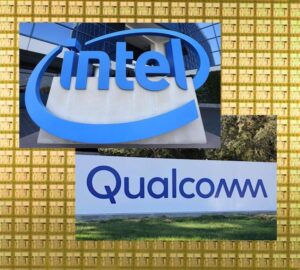 Other US chip CEOs  may visit Washington next week, sources added. The sources declined to be named since they were not allowed to speak to the media.
Sources told Reuters in June that U.S. officials are considering tightening export limits for high-performance computing chips and Huawei Technologies Co Ltd. Intel, which is developing a new artificial intelligence processor for China, and Qualcomm, which sells chips to Huawei, would be affected by the rules.
The Biden administration adopted extensive measures in October to freeze China's semiconductor industry while subsidizing its own chip industry.
The expected rule tightening would hit Nvidia hard. This year, the company's AI chip market dominance boosted its value to $1 trillion.
In recent years, Congress and the White House have welcomed the chip industry as they attempt to shift production from China to the U.S. and its allies. Government officials frequently meet with Intel and Qualcomm CEOs Pat Gelsinger and Cristiano Amon.
Next week's meetings, which one source said could include executive-U.S. official sessions, come as Nvidia Corp (NVDA.O) and other chip companies fear a permanent loss of sales for an industry with a lot of business in China as tensions rise between Washington and Beijing.
According to one source, the executives' purpose for the discussions was to make sure government officials understood the potential consequences of curbing semiconductor sales to China.
Many U.S. chip businesses obtain more than 20% of their revenue from China, and industry leaders have claimed that restricting those sales would eat into earnings they put in research and development.
Follow our socials Whatsapp, Facebook, Instagram, Twitter, and Google News.