A teen who was a member of the hacker organization Lapsus hacked Uber and the fintech business Revolut then blackmailed the creators of the best-selling videogame Grand Theft Auto according to the testimony of the prosecution in a London courtroom.
It is believed that 18-year-old Arion Kurtaj targeted both Revolut and Uber in September 2022, gaining access to the personal information of over 5,000 Revolut clients and causing nearly $3 million in damages to Uber.
Teen hacked Uber, Revolut also the prosecution asserts that he hacked Rockstar Games a few days later and sent a Slack message to all of the company's employees, in which he threatened to publish the source code for the upcoming Grand Theft Auto sequel.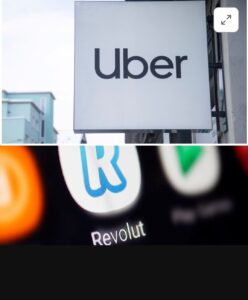 ---
He is also accused, together with a 17-year-old who cannot be named, of blackmailing Britain's largest broadband provider BT Group (BT.L) and mobile operator EE between the months of July and November 2021, demanding a ransom of $4 million. This crime is alleged to have taken place.
The two individuals, who the prosecuting authorities refer to as "key players" in Lapsus$, are accused of hacking chip manufacturer Nvidia Corp in February 2022 and demanding cash in exchange for promising not to publish the company's data.
Read Also;Uber suspends operations in Tanzania indefinitely over price regulations
Last Monday, the prosecutor Kevin Barry told the jury at London's Southwark Crown Court that the 17-year-old hacked the cloud storage of the City of London Police some weeks after the force arrested him in connection with the attack on BT and EE.
Barry claimed that later on, Kurtaj went on a binge of cybercrime all by himself, first with Revolut, then moving on to Uber two days later, and finally hacking Rockstar Games.
It has been determined by psychiatrists that Kurtaj is not competent to stand trial; hence, the jury will decide whether or not he performed the acts that are being accused of rather than delivering a judgement of guilty or not guilty.
Twelve different crimes, including three instances of blackmail, two acts of fraud, and six accusations under the Computer Misuse Act, have been brought against him.
The young man, who is only 17 years old, is currently on trial for two counts of blackmail, two counts of fraud, and three offenses under the Computer Misuse Act related to the hacking of BT and Nvidia. He denies all of the allegations against him.
He had already entered guilty pleas to one count of fraud and two violations of the Computer Misuse Act.
Follow our socials Whatsapp, Facebook, Instagram, Twitter, and Google News.