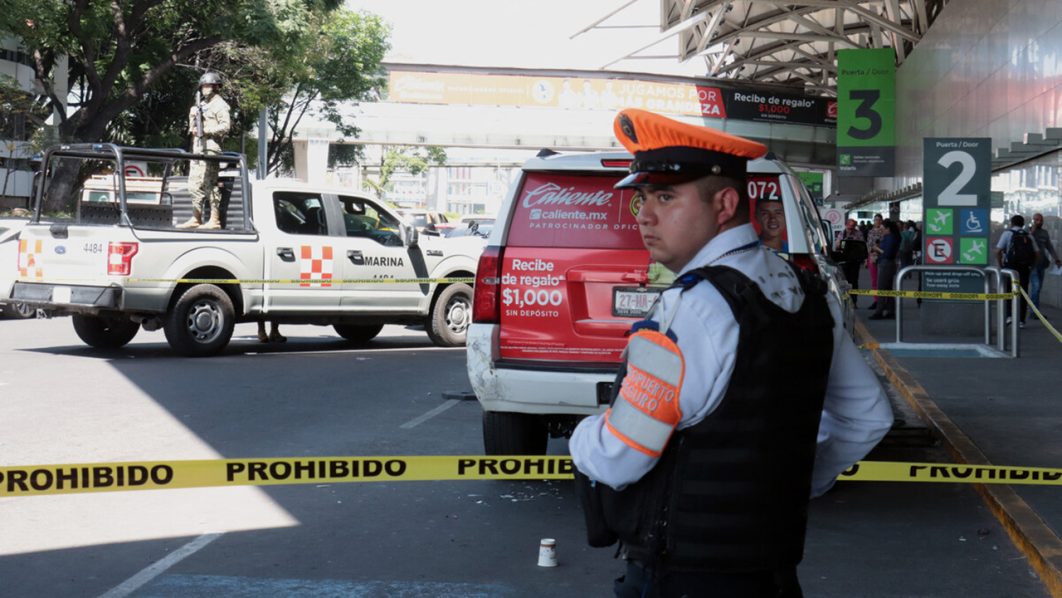 ---
An alleged thief opened fire Tuesday outside Mexico City's main international airport during a police chase that left two officers injured and briefly caused panic among travelers, authorities said.
One officer was shot in the leg and shoulder and another was run over while pursuing a man suspected of stealing goods in the airport's customs area, the city's security secretariat said.
The 27-year-old driver accelerated towards a passenger terminal of Mexico City International Airport, colliding with several vehicles before he was detained by police, it said.
Images shared on social media showed frightened employees and travelers sheltering behind airport counters.
The airport operator said that "no passenger or visitor was put at risk" during the incident.
While drug-related violence is widespread in Mexico, shootings in important public spaces are relatively rare in the capital, which has an official homicide rate well below the national average.
Follow our socials Whatsapp, Facebook, Instagram, Twitter, and Google News.