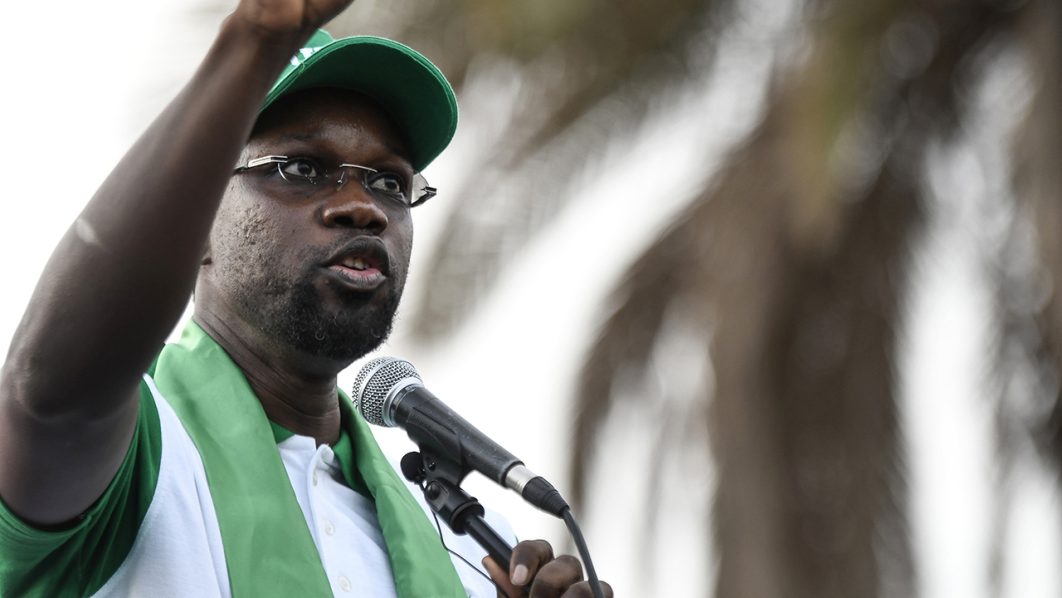 ---
An influential Senegalese religious leader has joined calls for detained opposition leader Ousmane Sonko to end a hunger strike, an official from his political coalition told AFP.
A presidential candidate and head of state Macky Sall's fiercest critic, Sonko has faced a string of legal woes since 2021 that he claims are aimed at keeping him out of politics.
After beginning the hunger protest on July 30, he was hospitalised on August 6 and last week was admitted last week to an intensive care unit, according to his lawyers and party.
One of his attorneys, Cire Cledor Ly, on Wednesday said Sonko's condition had seriously deteriorated and that his lawyers and personal doctor had been blocked from seeing him.
Ly said there was an "imminent risk to his life".
Amid calls for his release, a delegation from Sonko's political coalition on Tuesday visited the head of the powerful religious brotherhood the Mourides.
Caliph General Serigne Mountakha Mbacke called on Sonko to start eating again, one of those present said, speaking on condition of anonymity.
The leader sent a pack of dates to the politician, the person said.
In Senegal, religious leaders have often helped to mediate political impasses.
– Legal woes –
Sonko was arrested in late July and charged with crimes including fomenting insurrection, criminal association in connection with a terrorist enterprise and undermining state security over incidents dating back to 2021.
In a separate affair, he was on June 1 sentenced in absentia to two years in prison for morally corrupting a young woman, a conviction that makes him ineligible to stand in next year's election.
His sentencing in that case sparked clashes that left 16 dead, according to the government, or as many as 30, according to his party.
In May, he was handed a six-month suspended sentence in a defamation case.
Sonko has build up a passionate following among Senegal's disaffected young.
He portrays President Sall as a would-be dictator who oversees a corrupt elite. Sall's supporters retort that Sonko is sowing instability.
More than 140 academics, lawyers, journalists, former ministers and other people have signed an appeal asking the president to intervene to release Sonko and other detainees arrested in connection with his legal affairs.
Sonko's political party, PASTEF, claims that 1,062 people have been arrested in connection with those affairs in recent months, many of whom are on hunger strike.
Human rights groups have condemned the many arrests as well as the heavy death toll of June's demonstrations.
Follow our socials Whatsapp, Facebook, Instagram, Twitter, and Google News.