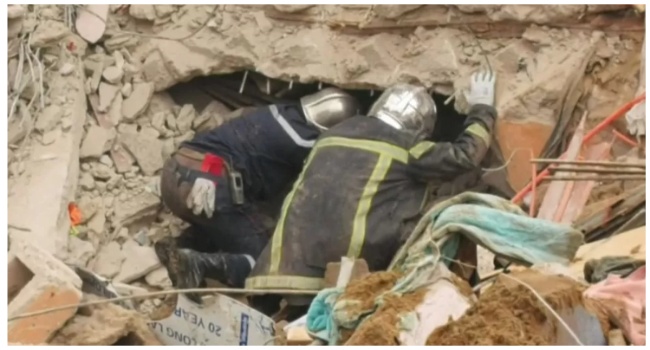 ---
The death toll from a building collapse in Cameroon's business hub Douala has risen to 40, the regional governor told AFP Wednesday, meaning three more bodies have been recovered.
The four-storey block of flats collapsed onto another residential building in the north of the city overnight on Saturday.
The toll, which has risen from the 37 dead announced on Monday, remains provisional and could rise further.
The current toll is 40, with 20 others injured, including four in critical condition, according to the communications office of Samuel Dieudonne Ivaha Diboua, governor of the Littoral region.
President Paul Biya wrote on social media: "I have given firm instructions to the competent authorities… to open an enquiry to clarify the causes of this tragedy".
Local residents told AFP about the dilapidated state of the building, mentioning in particular "cracks" in the walls. Two of them said that a festive event was taking place in the building at the time of the incident.
Five people died in similar circumstances in Douala in 2016 when authorities blamed the poor state of repairs and apparent violations of building regulations.
In June that year, local authorities identified 500 buildings in danger of collapse.
Follow our socials Whatsapp, Facebook, Instagram, Twitter, and Google News.