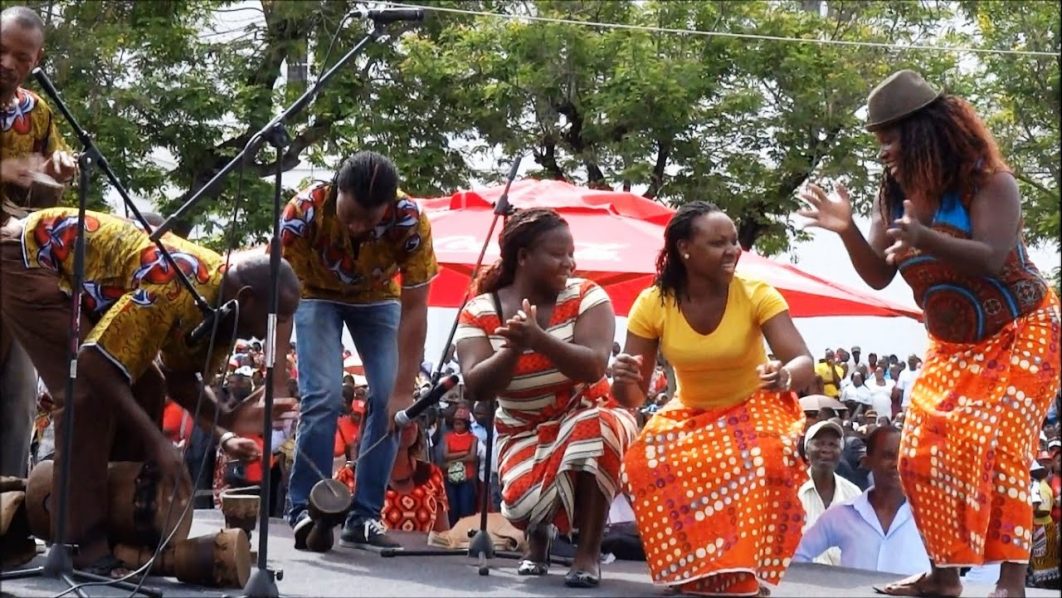 Mozambicans, a diverse group of ethnic and linguistic communities in Southeastern Africa, possess a rich cultural heritage shaped by a history of trade, migration, and colonization.
With varied ways of life depending on region and ethnicity, Mozambican culture thrives on oral traditions, music, dance and religious practices.
While the initiation ritual stands as a prominent cultural practice, music and dance form integral components of Mozambique's cultural fabric, offering diverse styles and rhythms that permeate the country.
Among these, the Tofu dance captures the essence of unity and ancestral reverence for Mozambique's Makhuwa women.
However, the significance of other traditional dances performed by Mozambique women is equally noteworthy, reflecting strength, celebration and cultural preservation, but also celebrating Mozambique's cultural heritage.
Traditional Dances
Tofu Dance: The Tofu dance, performed primarily by Makhuwa women in northern Mozambique, holds immense cultural importance. This dance takes centre stage during initiation ceremonies, weddings and funerals. Adorned in vibrant dresses and headscarves, a group of women partakes in circular movements while singing and clapping. The Tofu dance symbolises unity, and strength, and serves as a profound homage to ancestors. Through this dance, the Makhuwa women foster a sense of collective identity and honour their cultural heritage.
Vimpi Dance: The Chopi women from southern Mozambique engage in the Vimpi dance, a significant expression of female strength and unity. The dance involves a snake-like formation where women move harmoniously, accompanied by songs and clapping. The Vimpi dance embodies the power and resilience of women, emphasizing the importance of unity within the community.
---
Mapico Dance: The Lomwe women of central Mozambique celebrate through the Mapico dance. Women gather in circular movements, engaging in rhythmic singing and clapping. This dance serves as an avenue to honour ancestors, express joy, and celebrate communal bonds. The Mapico dance not only showcases cultural pride but also brings people together in jubilation.
Tufo Dance: The Tufo dance, performed by Makonde women in northern Mozambique, emphasises the celebration and preservation of community traditions and ancestors. Women form a circle, holding hands and singing in unison while engaging in circular movements. This dance serves as a cultural expression and an act of homage to ancestral roots, fostering a sense of identity and continuity within the community.
Gule Wamkulu: Although not exclusive to women, the Gule Wamkulu dance remains a significant cultural tradition of the Chewa people, primarily found in central and southern Mozambique. The dance involves both men and women wearing intricate costumes and masks, showcasing acrobatic and choreographed movements. Gule Wamkulu acts as a means of communication with ancestors and spirits, carrying deep spiritual and cultural symbolism.
Preservation And Cultural Significance
These traditional dances play a pivotal role in preserving Mozambique's cultural heritage. They serve as living testimonials of customs, values, and beliefs passed down through generations.
Beyond entertainment, these dances foster community cohesion, connecting individuals through shared rituals and celebrations.
The dances provide a platform for storytelling, transmitting knowledge, and sustaining cultural identity. By engaging in these dances, Mozambican women actively contribute to the resilience and continuation of their cultural legacy.
Mozambique's cultural diversity is showcased through various traditional dances performed by Mozambique women. While the Tofu dance remains emblematic for Makhuwa women, other dances like Vimpi, Mapico, Tufo, and Gule Wamkulu hold equal importance within their respective communities. These dances embody unity, strength, celebration, and ancestral reverence.
Follow our socials Whatsapp, Facebook, Instagram, Twitter, and Google News.