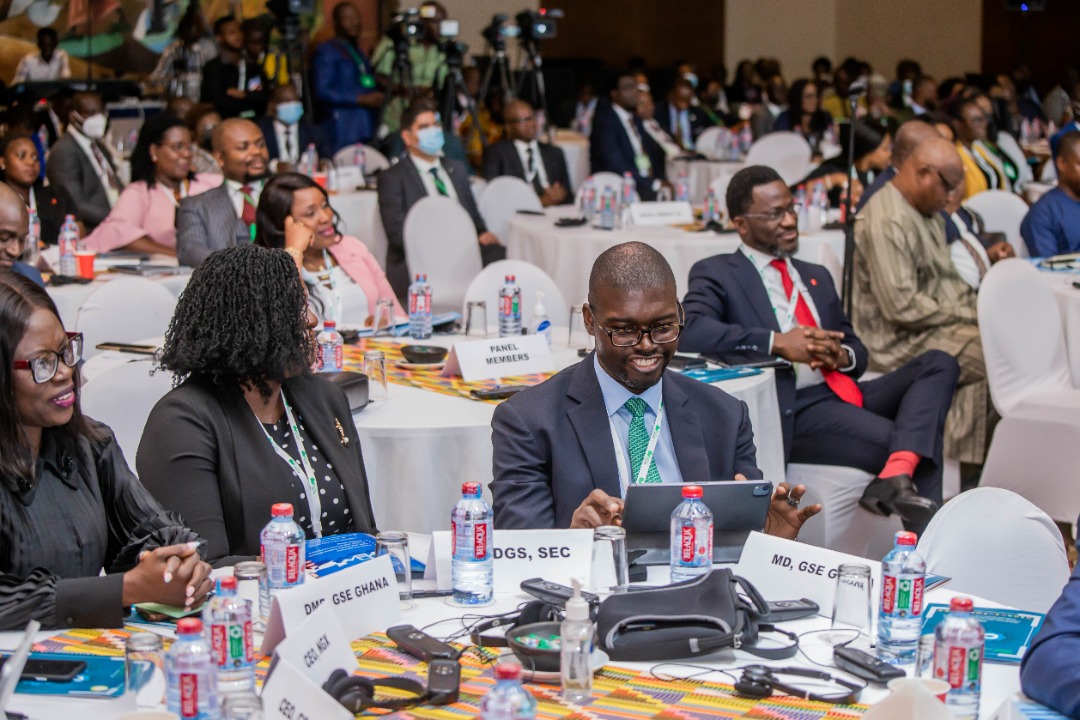 ---
• As indices dip by N7b amid losses in 19 stocks
The Vice President, Kashim Shettima has called for active involvement of capital market stakeholder in bridging Nigeria's $3 trillion infrastructure deficit.
Besides, Shettima also urged various exchanges to develop a focused strategy and create digital technology products that would attract youths to the nation's stock market.
At the opening ceremony of the third West Africa Capital Market Conference (WACMaC) with the theme: "Infrastructural Deficit and Sustainable Financing in an Integrated West African Capital Market," held in Lagos yesterday, Shettima said there was need for regulators and operators to focus more on initiative that would help address the nation's infrastructure gap and enhance rapid development.
He pointed out that there is an urgent need to address the issue of infrastructure deficit in Nigeria, noting that the country is faced with such a huge deficit; it presupposes that the entire region has similar or perhaps larger infrastructural deficits waiting to be filled.
Shettima, who was represented by the Special Adviser to the President on Economic Affairs in the Office of the Vice President, Tope Fasua, also stated that infrastructural deficits in the West African sub region are better tackled 'from inside' and not through foreign borrowing alone.
He pointed out that the centrality of the capital market to Nigeria's development trajectory especially to the evolution of the corporate sector, industries and most importantly infrastructural development cannot be over emphasised.
Shettima said: "This is a time of intense competition among nations and resources, and with the advancement of technology, nations are able to reach into nations with their products, just as businesses have their fingers in billions of pockets the world over.
"Innovation has turned out, more than ever, to be both a potent advantage and disadvantage depending on one's readiness to engage. Indeed, it is said that the best way to prepare for the future is to create it.
"These times call for innovation, ingenuity, thinking ahead and at the speed of light, inventiveness, diversification of product offerings, continuous education and interaction with the public at every platform, online and offline. We have to do all that it takes legitimately to establish a solid base for our capital market to weed out unscrupulous elements who get into the market and find ways of confusing folks about their registration and affiliations with capital market regulators just to run scams on people and I know that SEC has always been pursuing a lot of these people around.
"We must commend the efforts of entities, governments, corporates and individuals across West Africa who have over the time come together to put in the shift that got us here. There are three exchanges in the sub region, Nigeria, Ghana and Cote d'Ivoire with others coming up. The question is why have other West African nations not developed their exchanges? How do they hope to leverage the advantage of capital formation, corporate governance and also to get companies funded to someday play big on the global stage?"
Further, he said appropriate measures should be taken to tackle major constraints and challenges faced by young people while accessing the market by the challenges of the capital market by creating apps that they can relate with, using blockchain technology where necessary and making the market more transparent to give them the impetus to access the market.
In his address, Executive Governor of Lagos State, Babajide Sanwo-Olu, said the co-operation between the various bodies fortifies the bedrock of the W/African region fostering a collaborative spirit among member states.
Sanwo-Olu said governments are actively aware of the imperatives of addressing infrastructure deficit and sustainable financing in Nigeria and sub region.
He said the theme of the conference is especially apt for the moment as across the sub region, modern infrastructure such as roads, rails, ports, fibre optics connectivity power etc. are largely inadequate.
According to him, these perennial inadequacies have hindered the economic growth of the various nations and economic development of the people.
MEANWHILE, trading in the equities sector of the Nigerian Exchange Limited (NGX) closed on a downtrend yesterday, as market capitalisation depreciated by N7 billion, amid losses in 19 stocks.
Specifically, at the close of transactions yesterday, the All-Share Index (ASI) shed 11.61 points, representing a decline of 0.02 per cent to close at 67,206.16 points. Also, market capitalisation dipped by N7 billion to close at N36.923 trillion.
The downturn was driven by price depreciation in large and medium capitalised stocks amongst which are; United Bank for Africa (UBA), Eterna, Nigerian Breweries, eTranzact International and Lafarge Africa.
As measured by market breadth, market sentiment was positive, as 23 stocks gained relative to 19 losers. Multiverse Mining and Exploration emerged the highest price gainer of 9.74 per cent to close at N2.93, per share. Chams Holding Company followed with a gain of 9.71 per cent to close at N1.92, while Caverton Offshore Support Group advanced by 9.35 per cent to close at N1.52, per share.
FTN Cocoa Processors rose by 8.97 per cent to close at N1.70, while Geregu Power appreciated by 7.71 per cent to close at N370.00, per share. On the other side, SUNU Assurance and eTranzact International led others on the losers' chart with 10 per cent each to close at 99 kobo and N7.56 respectively, while DEAP Capital Management & Trust followed with a decline of 7.41 per cent to close at 25 kobo, per share.
Eterna lost 7.09 per cent to close at N13.75, while UBA depreciated by 5.78 per cent to close at N18.75, per share.
Follow our socials Whatsapp, Facebook, Instagram, Twitter, and Google News.