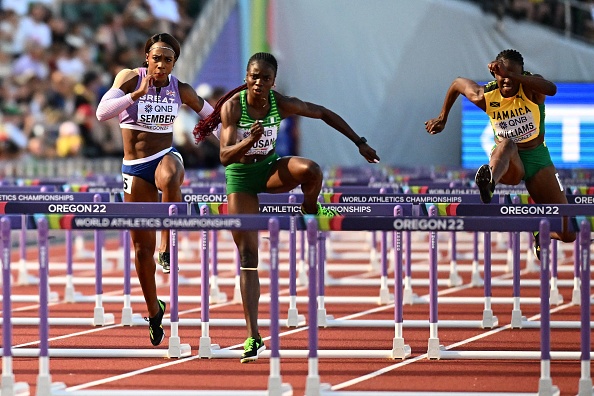 Tobi Amusan, the world champion and world record holder in the 100m hurdles, is contesting a charge of missed drug tests that could potentially lead to a suspension.
Amusan took to social media to announce the charge, stating that she was charged with three missed drug tests within a 12-month period, which could result in a two-year suspension, even if an athlete has never failed a drug test.
In her Instagram post, the 26-year-old Amusan expressed her intention to fight the charge and have her case decided by a tribunal of three arbitrators before the start of the upcoming World Championships.
The reigning 100m hurdles world champion asserted her belief in her clean athlete status and mentioned that she undergoes regular testing by the Athletics Integrity Unit (AIU), including being tested within days of her third alleged missed test.
The Nigerian expressed faith that the matter would be resolved in her favor, allowing her to compete in the World Championships in August.
The AIU, the governing body responsible for handling doping cases in track and field, charged Amusan, according to her social media post.
Amusan made history by breaking the 100m hurdles world record from 12.20 seconds to 12.12 seconds in the semifinals of the World Championships held in Eugene, Oregon, in July of last year. Although she won the final in 12.06 seconds later that day, the time did not count as an official record due to excessive tailwind.
This season, Amusan has recorded a personal best time of 12.34 seconds, ranking her second in the world, with Olympic gold medalist Jasmine Camacho-Quinn of Puerto Rico holding the top spot with a time of 12.31 seconds.
Follow our socials Whatsapp, Facebook, Instagram, Twitter, and Google News.