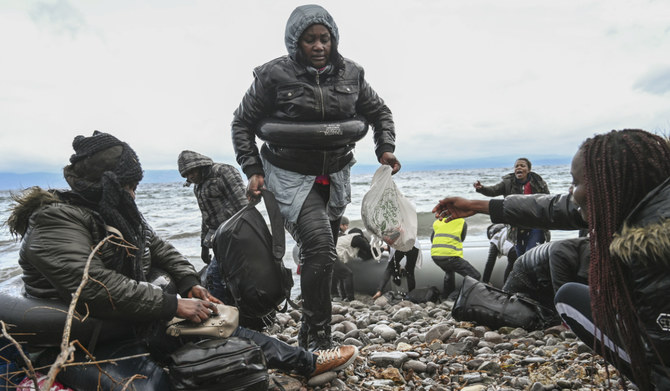 ---
BANJUL: The Gambia has repatriated 296 migrants in a two-week period, over half of whom had been stranded in Libya, the Ministry of Foreign Affairs said on Sunday.
One hundred and forty Gambians were repatriated between June 21 and July 4 after authorities in Senegal, Mauritania and Morocco each intercepted boats carrying citizens of the west African nation, a ministry spokeswoman confirmed.
A total of 231 Gambians had been aboard the three boats, the ministry said in a statement, but many had "absconded" before being returned.
Meanwhile, 156 Gambians were on June 24 repatriated from Libya, where they had been stranded, it said.
On Thursday, Human Rights Watch accused Tunisia of expelling hundreds of sub-Saharan Africans to a desert area near the Libyan border since July 2, following violence against migrants in the city of Sfax.
"Regarding the disturbing video of migrants in Tunisia circulating on social media, the Ministry of Foreign Affairs is closely working … to ascertain their numbers and verify their nationalities as part of the evacuation procedures," the statement said.
Earlier this year, West African nations including Burkina Faso, Guinea, Ivory Coast, Mali and Senegal repatriated hundreds of citizens from Tunisia amid a wave of racist attacks there.
It followed a tirade by the Tunisian president blaming "hordes of illegal migrants from sub-Saharan Africa" for crime and alleging a "criminal plot" to change the country's demographic makeup.
Follow our socials Whatsapp, Facebook, Instagram, Twitter, and Google News.