One of Leo Messi's latest vids shows him enjoying his free time (PSG don't think so!) with the family in Saudi Arabia.
Some fans have spotted a tattoo Leo hadn't previously had on his leg.
It is the Barca shield. Wow.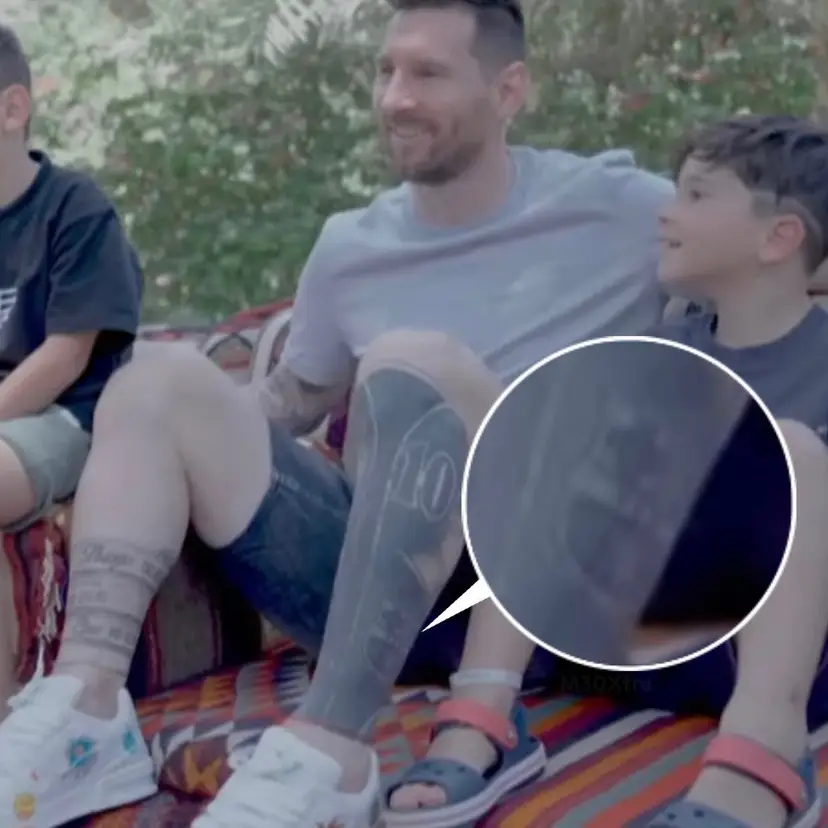 Here is what the tattoo looked like before.
Now this should fuel the comeback rumours even more. Messi has around 20 tatooes on his body – and this is his first Barca-related one.
Follow our socials Whatsapp, Facebook, Instagram, Twitter, and Google News.