A young bride, seemingly on her way to get married has stirred reactions with the advice she gave unmarried women.
Speaking in a video shared online, the unidentified bride stated that true love is not real and that men are irredeemable scums.
According to the woman who was in a car wearing a dress and purportedly headed to her church wedding, true love doesn't exist.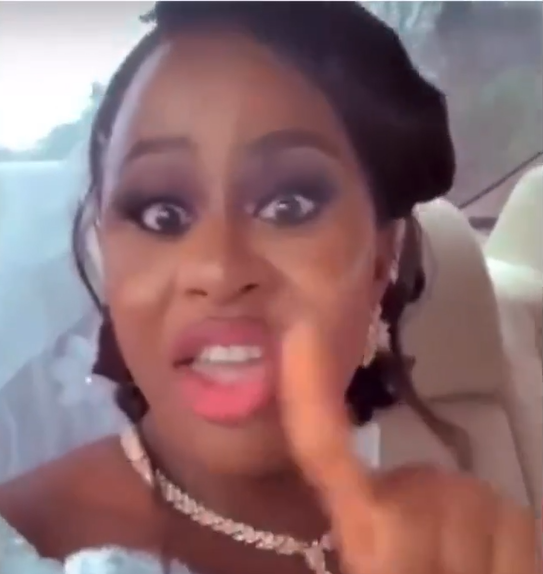 She continued by saying that women shouldn't love men since they are scum.
She believed that any man a woman caught should be stripped of all of his possessions before being dumped.
Reacting to her video, an instagram user wrote; "I like her advice, If you like you take the advice or not. If at all, she's on her way to get married. She Dey likely dey talk say if u like nor use ur head."
Ada commented; "Local lady sorry to use the word …but this is not nice to listen …please my brother and my dad with every other men out there deserve some love and respect…….is not just money money all the time abeg."
Watch the video below,
Follow our socials Whatsapp, Facebook, Instagram, Twitter, and Google News.