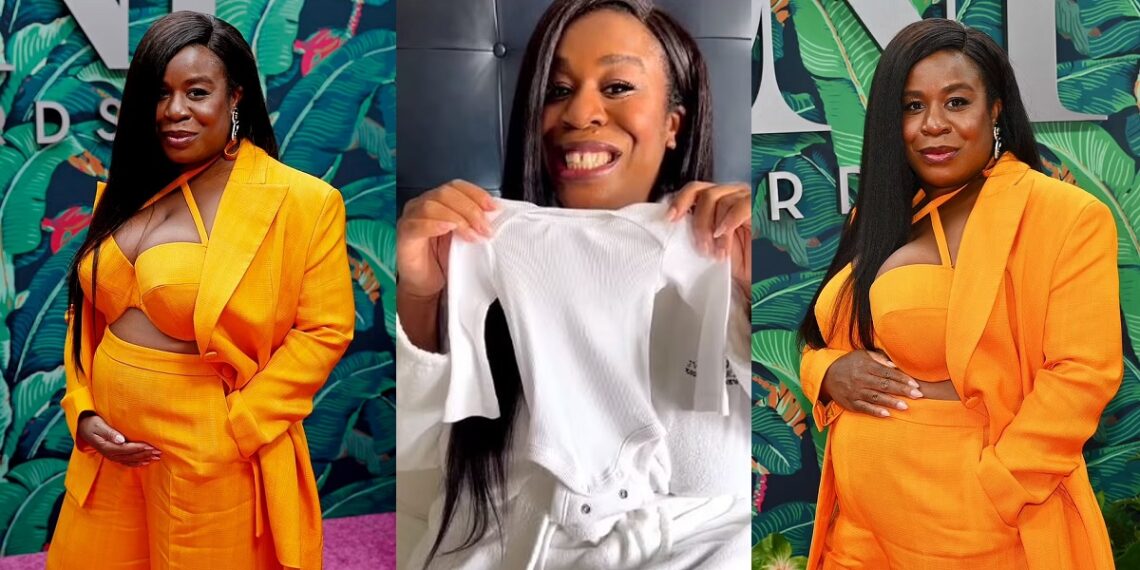 Nigerian-American actress, Uzo Aduba, has revealed that she and her husband, Robert Sweeting, are expecting their first child.
The 42-year-old movie star shared this exciting news during 2023 Tony Awards red carpet event on Sunday, June 11, where she debuted her baby bump.
The actress looked stunning in an orange Christian Siriano outfit at the Tony Awards, where she unbuttoned her coat to proudly showcase her baby bump.
Uzo Aduba confirmed the news of her pregnancy to People magazine on the red carpet that evening, and her representative also confirmed that she is indeed expecting.

'The happy couple is over the moon about their growing family and are excited to be parents,' an unnamed insider said.
The 42-year-old actress later took to Instagram to joyfully announce her pregnancy, expressing her excitement with a heartfelt message.
"What a blessing. My husband Robert and I are so happy to enter this next chapter together as parents. I am beyond excited. I get to be someone's Mommy! I know as the three of us continue to grow, our only, ONLY goal will be to love you, little one. My goodness. Look what God has done," she wrote.
Follow our socials Whatsapp, Facebook, Instagram, Twitter, and Google News.