Popular Nigerian comedian, Seyi Law, has reacted to a photo of a man clamoring for tribalism in the recruitment process in Yoruba-owned companies.
A movement led by the 'Young Yoruba for Freedom (YYF)' group called upon all businesses in the west and those owned by Yorubas in other regions to only hire their kinfolks.
They said it is the only way to 'preserve themselves', demanding that Yoruba people should hold 90% of the jobs in the businesses.
A man, who appears to belong to the group, was pictured holding a placard that reads 'Yoruba Jobs for Yoruba People. It's called self-preservation'.
See below,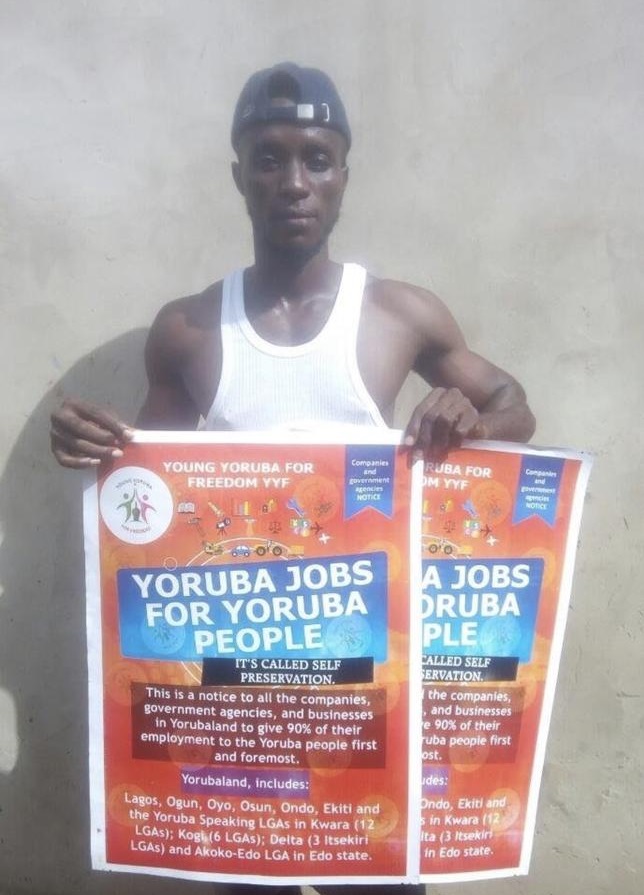 Reacting to the trending photo, Seyi Law took to his Twitter handle to vehemently condemn the movement, and warned the perpetrators to stop promoting it.
Seyi Law, who is a staunch supporter of President-elect Bola Ahmed Tinubu, also declared that he didn't support the All Progressive Congress (APC) to see such movements.
He tweeted on Thursday, April 20,
"This is absolute madness. I didn't support ASIWAJU to see all these things.

Are you saying even companies owned by non- yoruba should do the same or just those owned by Yorubas? Either way, this is wrong, so let's stop promoting rubbish in the name of anger.

The train girl was an opportunity for us to preach peace and show we are different. I am not belittling your anger, but we must learn to compromise for the collective peace we crave. You can respect your tribe without denigrating another. Abeg na, let's sheath our swords.

These attitudes give bad names to good ideas. We must do what is right to say we deserve more. Please, I believe we can do better. Things are tending in the direction I don't appreciate. This doesn't in any way dim my support for the good, I believe ASIWAJU will bring. Thanks."
See his tweet below,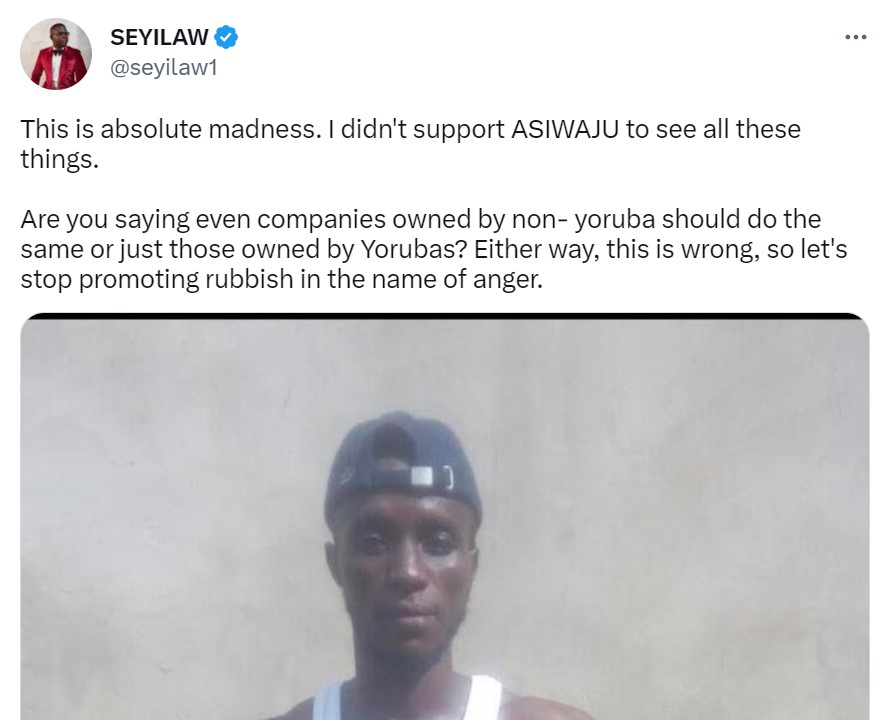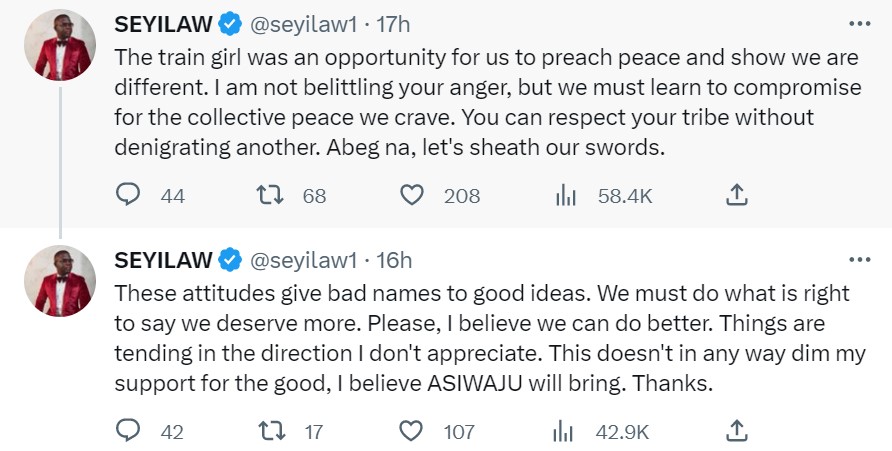 Follow our socials Whatsapp, Facebook, Instagram, Twitter, and Google News.