The UK National Cyber Security Centre (NCSC) and Microsoft announced on Thursday that they are working  to determine the implications of a widespread Chinese attack that accessed email accounts used by key government officials and agencies in the United States. The intrusion was carried out by Chinese hackers.
Microsoft disclosed on Tuesday that a stealthy Chinese hacking operation had exploited a secret hole in a piece of its authentication software in order to stealthily enter into email accounts belonging to 25 organizations that were not named. The flaw was found in one of Microsoft's authentication software products.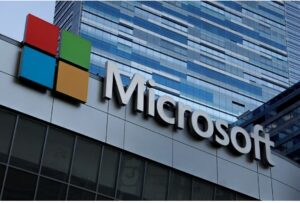 "We are working with Microsoft to fully understand the incident and UK impact," stated a representative for the National Cyber Security Center (NCSC), which is part of the United Kingdom's Government Communications Headquarters (GCHQ).
Follow our socials Whatsapp, Facebook, Instagram, Twitter, and Google News.